Reading Time:
3
minutes
The mid-engine Lancia Stratos HF fundamentally changed rally racing with its radical body, nimble handling, and powerful V6 engine. Despite limited production, the Stratos became a legend by dominating events worldwide thanks to an innovative purpose-built design unmatched in the 1970s.
Lancia Stratos HF Revolutionary Concept Origins
The Stratos project began life as a styling concept by Bertone in 1970 dubbed the Lancia Stratos Zero. This radical wedge-shaped design study featured a sharply canted windshield over a tiny front end which emphasized aerodynamics.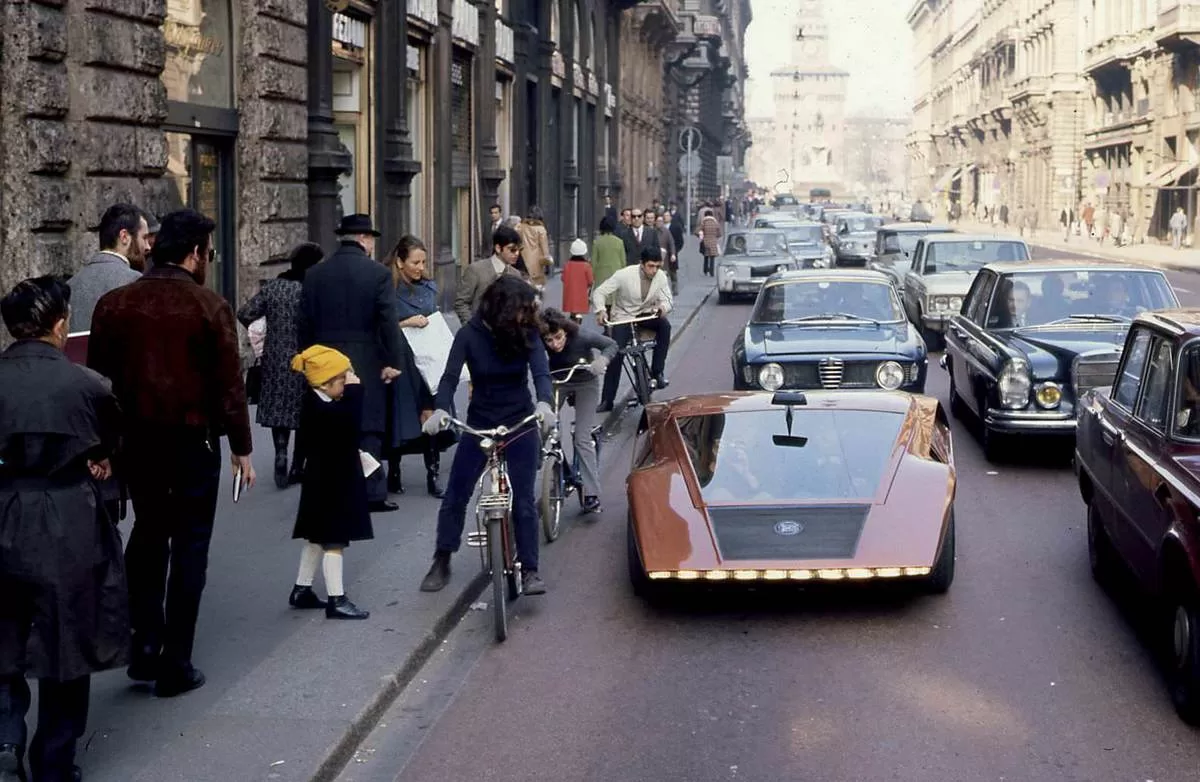 Lancia saw competition potential in the concept and approved a limited production street car for homologation purposes. The ambitious Stratos HF arrived in 1974 ready to shake up motorsport conventions.
Potent Powerplant
Taking a blank sheet approach, the Stratos utilized a mid-mounted 190 horsepower Ferrari Dino V6 driving the rear wheels. This strong, free-revving powerplant gave the ultralight Stratos a dream power-to-weight ratio to achieve blinding rally stage speeds.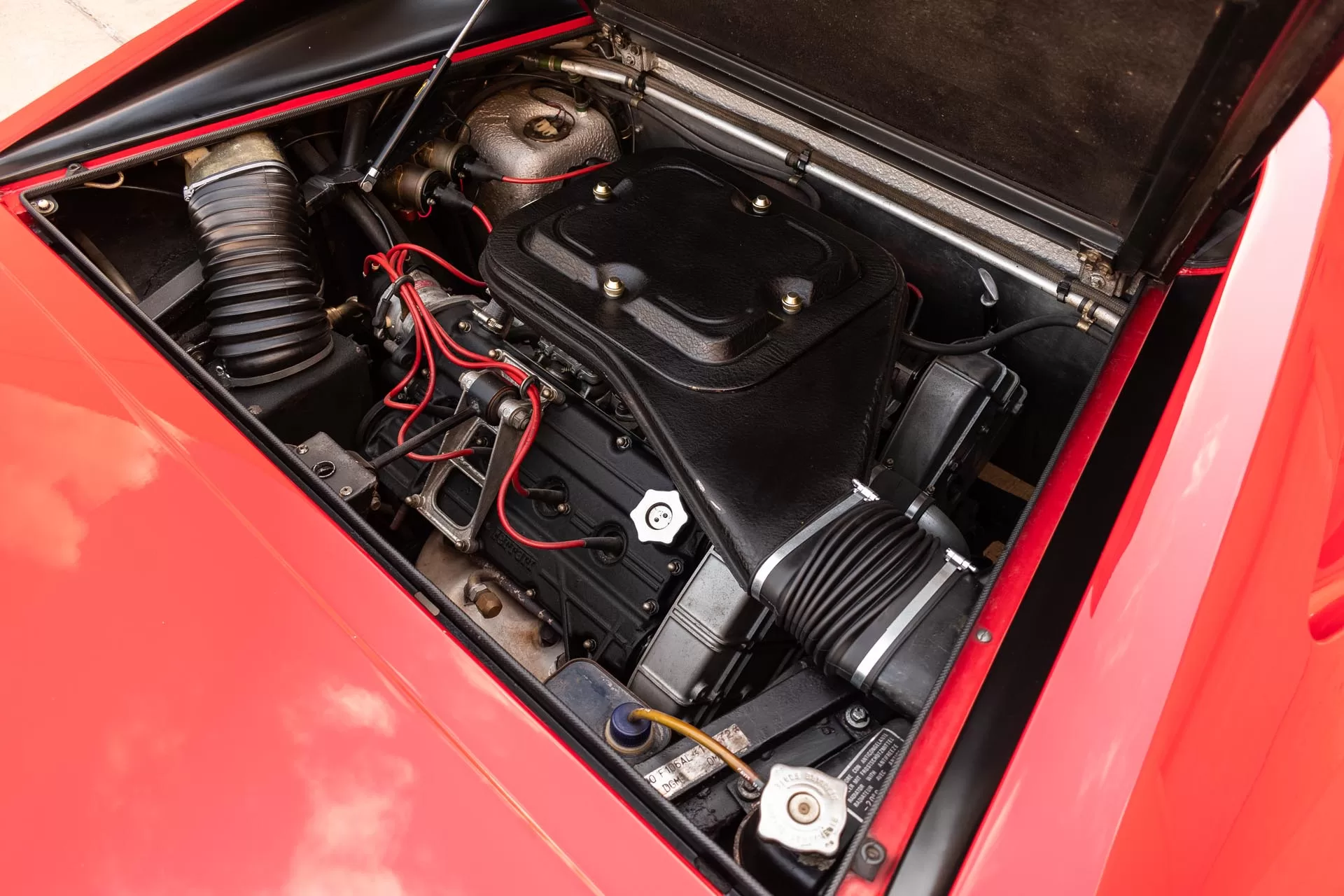 To maximize traction off-road, the engine mounted behind the cabin to place weight over the drive wheels. Such a potent mid-engine/RWD formula was unheard of in 1970s rallying but proved revolutionary.
Bespoke Lightweight Chassis
Extensive development produced a dedicated steel monocoque chassis enveloping the powertrain and cockpit. A mere 3 feet tall and only 85 inches wide, the minimized Stratos cut through the air and enabled nimble reflexes.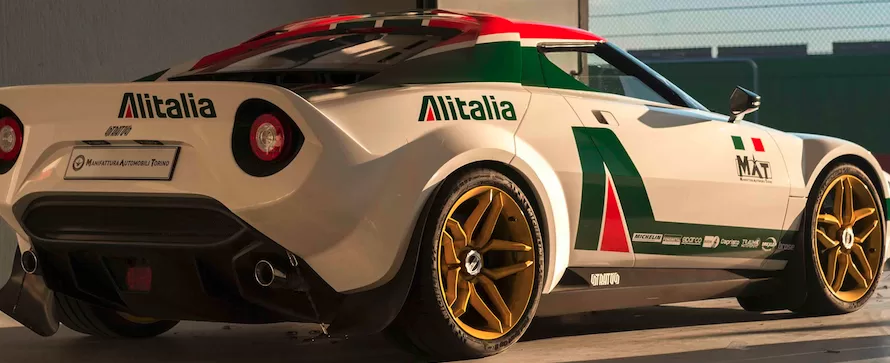 The light rigid assembly weighed under 2,200 pounds. Adjustable suspension provided long travel for absorbing brutal rally conditions. Racing refinements like rack-and-pinion steering improved agility and responsiveness. The car was engineered for performance alone.
Rally Dominance Achieved
The purpose-built Stratos exceeded expectations when racing, winning the prestigious Rally Monte Carlo three years in a row from 1974-1976. In 1977, it took the overall World Rally Championship proving it was no one-trick-pony.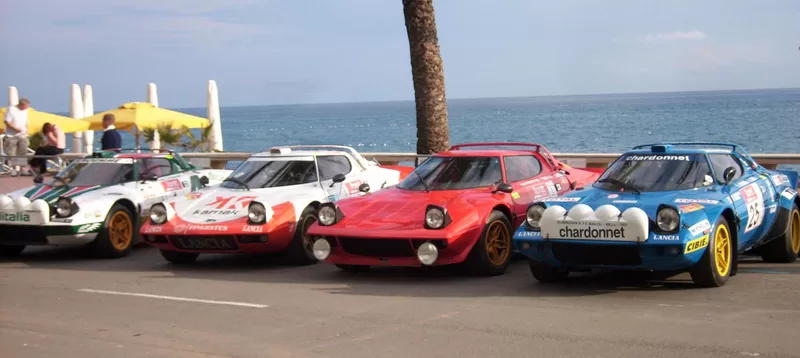 The Ferrari powerplant's wide powerband, traction, precise handling and exceptional balance made the Stratos nearly unbeatable on loose surfaces. It dominated events from Italy to East Africa before retiring in 1978.
Ripples Across Motorsport
The rally Stratos' numerous victories and innovations left a lasting legacy. Its mid-engine formula influenced nearly every top-flight rally car to follow from the Audi Quattro to Group B racers. Brands moved engines rearward seeking better weight distribution.
Endless homages from auto media cemented the Stratos' reputation. Even sports prototype racers adapted design elements like its wraparound windscreen. The Stratos proved future performance necessitated radical reinvention versus minor enhancements.
A Star is Born – Lancia Stratos HF
Beyond just engineering, the Stratos' striking appearance and bellowing Ferrari V6 captivated enthusiasts worldwide. Its low, extreme wedge shape looked otherworldly compared to boxy rivals. The rally Stratos became a superstar literally overnight.
Scale model companies like Tamiya fed an infatuation with its radical lines among enthusiasts. The raw, purposeful Lancia formed an aspirational pin-up for millions and still stirs passions decades on.
Lancia Stratos HF Lasting Cultural Relevance
With just 500 examples built, the ultra-rare Stratos remains an automotive icon. Models cross-shopped at auction with Ferraris despite the modest Lancia badge. The Ferrari powerplant only elevates its pedigree.
After changing motorsport, the Stratos carved out unique standing as a vehicle that resonates equally as performance engineering showcase and styling vision. Its lasting influence proves concept cars need not remain static dreams when inspired by competition innovation.