Reading Time:
3
minutes
Hyundai Veloster Rally car looked to the plucky Veloster coupe as an ideal candidate for rally competition. The quirky, asymmetrical three-door stood out from the crowd aesthetically on the street. But could Hyundai transform it into a force on loose surfaces against experienced rivals?
The Veloster N rally car provided a resounding yes, scoring impressive results in both rallycross and stage rally events. Let's examine the Veloster's rise as Hyundai's rally rebel.
Why Choose the Hyundai Veloster Rally Car?
When Hyundai wanted to expand its motorsports efforts beyond World Rally Championship machines, they found strong enthusiast appeal with the Veloster coupe. Introduced in 2011, the Veloster's cheeky style and lively chassis brought younger buyers to the brand.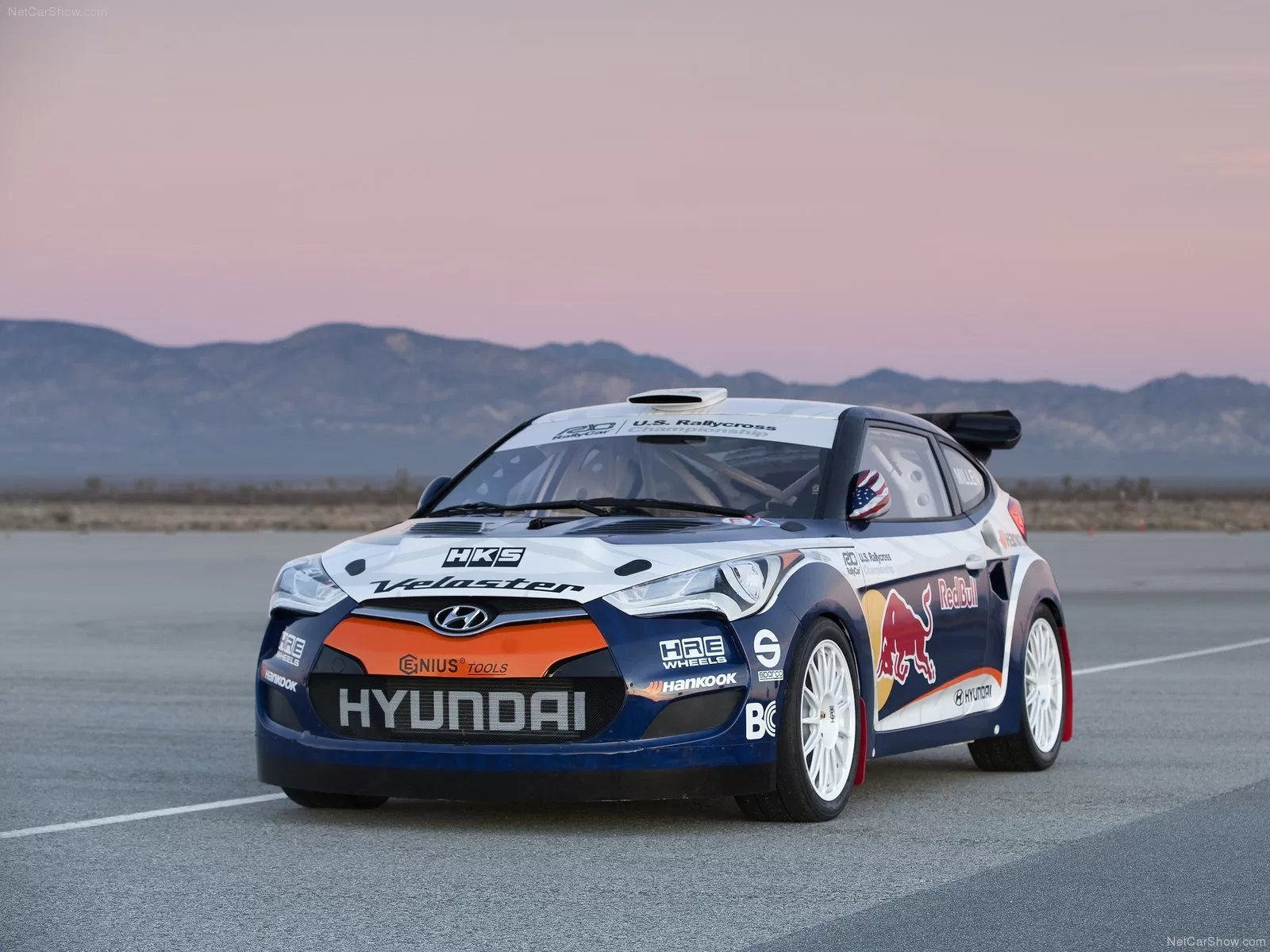 Underneath the funky skin, Hyundai engineers knew the Veloster platform offered untapped performance potential. The three-door layout improved weight distribution compared to four-door rivals. Short overhangs and a wide track benefited agile handling. Available turbocharged engines provide tunable power. With the right modifications, the Veloster showed rally racing promise.
Turning Veloster Into Rally Racer
To transform the street-oriented Veloster into a full rally contender, Hyundai looked to partner with Rhys Millen Racing, led by accomplished driver Rhys Millen. Modifications were extensive to produce the Veloster rally car while retaining production roots to meet regulations.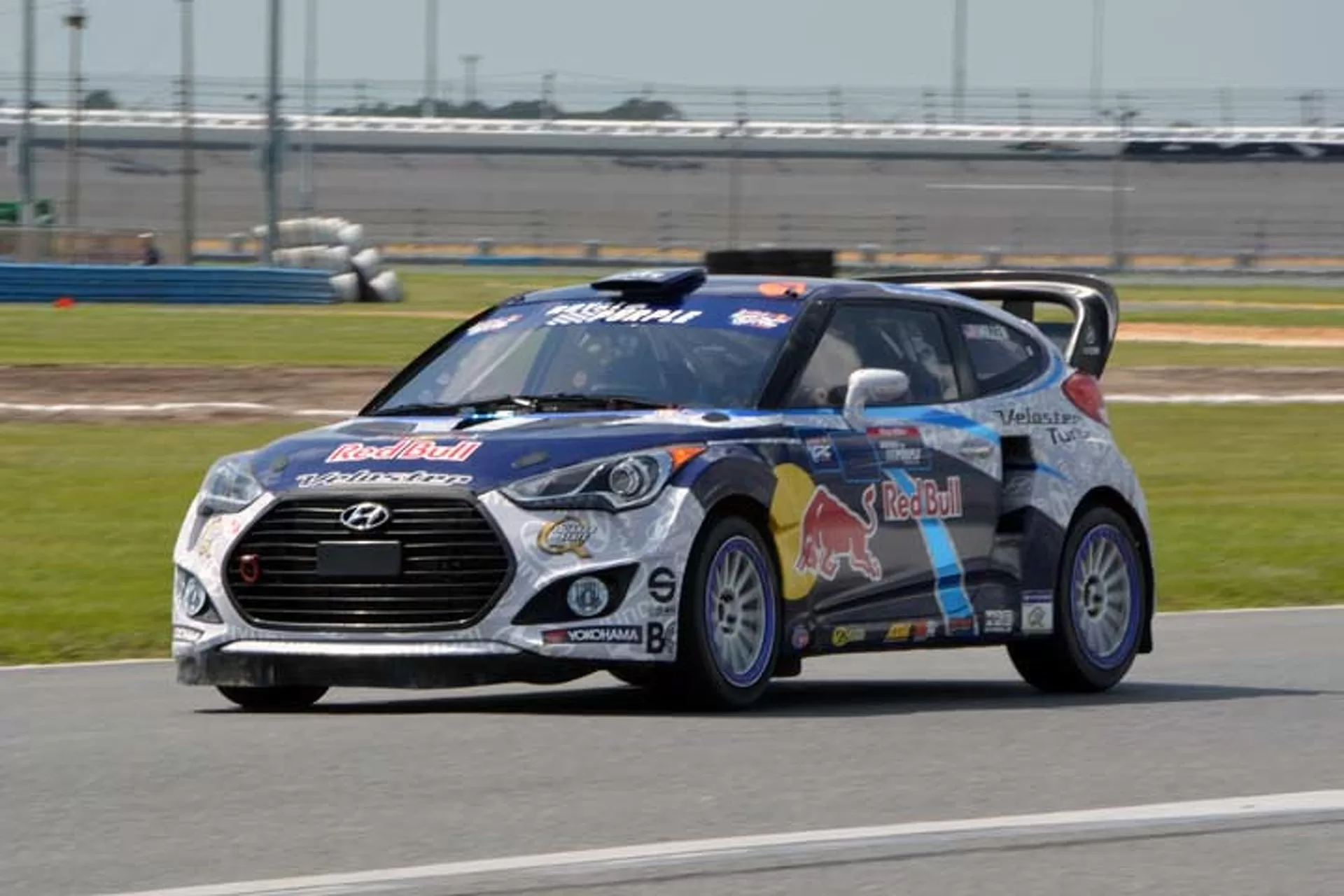 The turbocharged 1.6L engine pumped out 290 horsepower thanks to a larger Garrett turbo, upgraded cooling, and engine internals. A 6-speed sequential racing gearbox improved performance. The adjustable suspension provided long travel damping with remote reservoirs for tough conditions. Beefier sway bars, wheels, tires, and brakes improved grip and stopping power.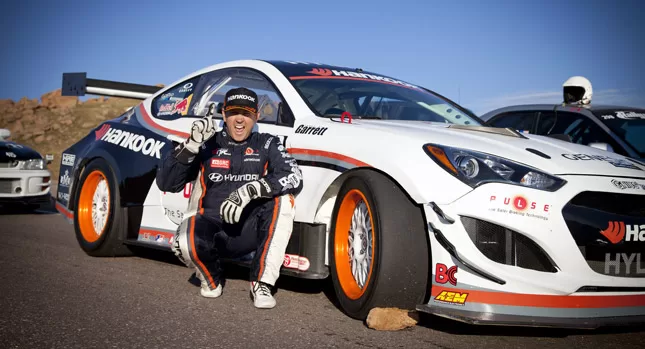 Inside, a full FIA spec roll cage surrounded alloy racing seats with harnesses. The spartan interior focused purely on performance rather than luxury. Exterior enhancements included widened wheel arches, extra lights, and a massive rear wing – transforming the humble Veloster into a mean rally machine.
Rally and Rallycross Success
The modified Veloster showed a serious pace once fully developed. In 2013, Rhys Millen piloted the car to an impressive second-place finish in its class on the grueling LA to Las Vegas Nevada Open Road Rally over public highways. This result proved the Veloster's durability and speed against stiff competition.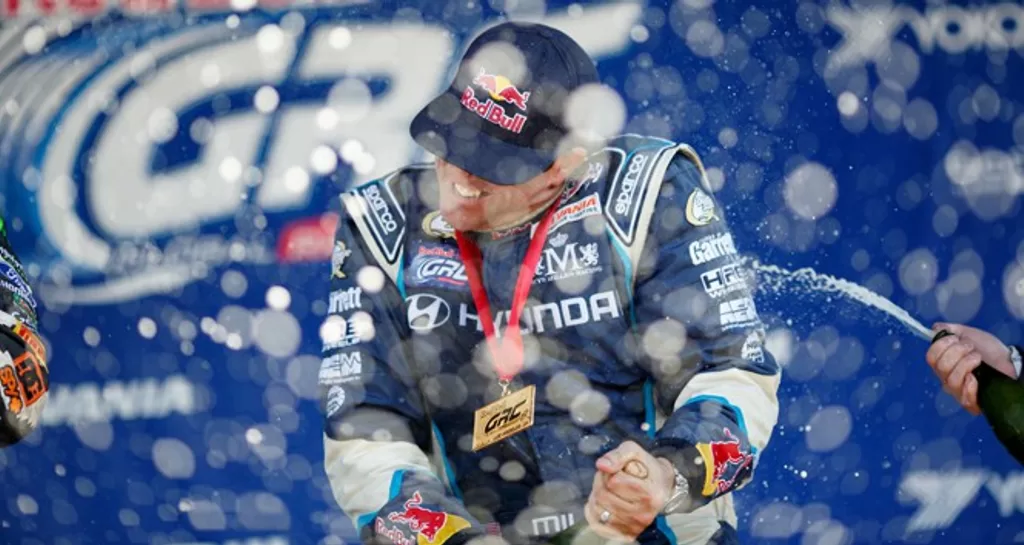 The car excelled even further in rallycross racing. In the 2014 Global Rallycross Championship, the 500 hp Veloster won multiple heat races and semifinals, ultimately finishing fourth overall in the final season standings. Additional Rally America podium finishes followed, cementing the Veloster as a legitimate rally threat despite inexperience.
Why Hyundai Veloster Rally Car Worked
Hyundai's engineering excellence transformed the front-drive economy car into an all-wheel drive rally weapon. Optimized suspension geometry kept all four tires planted on loose surfaces. Turbo power overcame any deficit to traditional rally machinery. And chassis rigidity met the demands of jumps and impacts.
Though an outsider choice, the Veloster's lively dynamics adapted well to rallying with Hyundai's development expertise. The spunky hatch epitomized the underdog spirit. In an unlikely move, Hyundai's rally rebel left a mark.
Legacy and Future Potential
Unfortunately, Hyundai ended the Veloster rally program in 2015. But its achievements showed the potential for performance variants like the roomier i30 hatchback. Eventually, Hyundai reached the WRC podium with the i20 Coupe rally car.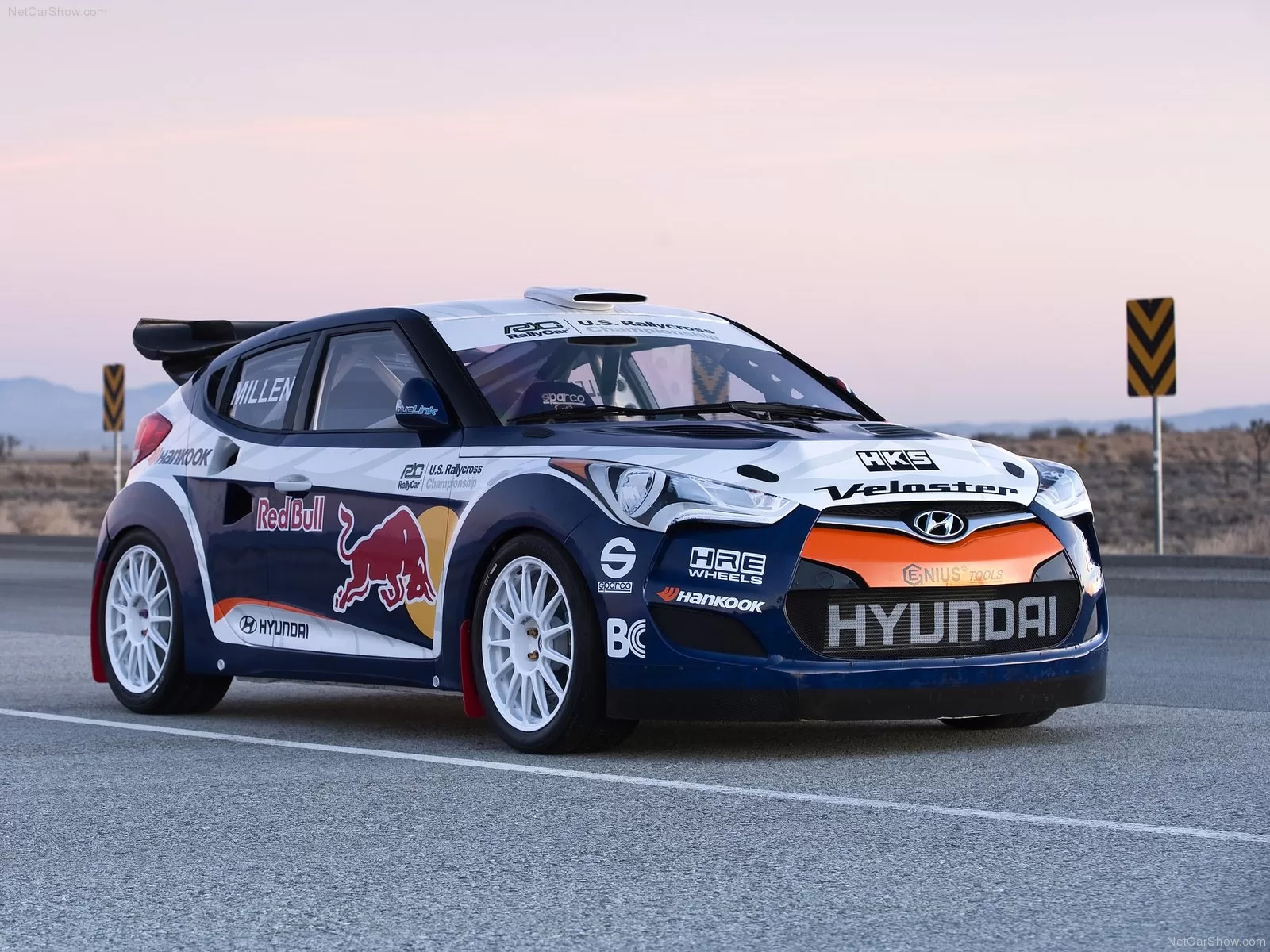 Perhaps most importantly, the Veloster opened eyes to Hyundai's growing capabilities – just as the brand hoped. It sparked interest in the N performance sub-brand culminating in the Veloster N road car. As Hyundai expands its enthusiast appeal, the spirited rally Veloster marked an important first step.