Reading Time:
4
minutes
The  Group A cars FIA's regulations produced some of rallying's most iconic competition cars, from 1987 to 1997. Replacing the short-lived Group B era, Group A prescribed modified production-based models instead of fascinating prototypes. Costs were lower but competition was no less fierce.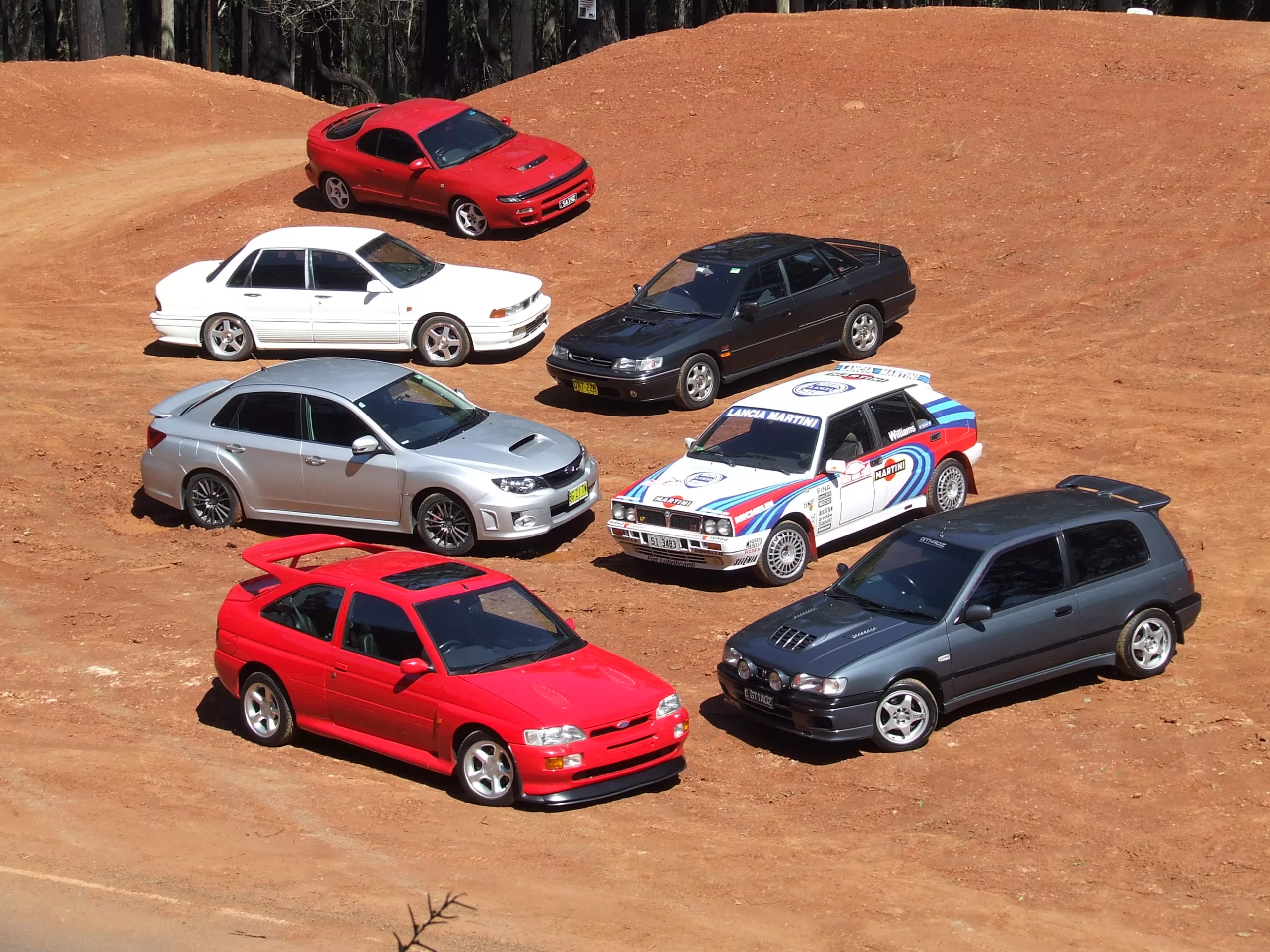 Group A fostered intense manufacturer rivalries and bred all-time rally legends still idolized today. Let's revisit the technology and achievements of the legendary Group A cars that made the '80s and '90s a golden age for the WRC.
Group A Cars Formula
Group A permitted extensive modifications to production models provided manufacturers built at least 5,000 examples. Rally versions could feature serious weight reduction, body strengthening, upgraded suspensions, limited slip differentials, and larger wings. Turbocharging added output, but engine displacement rules checked power levels around 300 hp.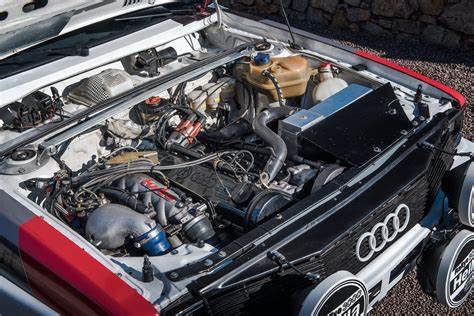 With Group A's focus on modification over fascinating technology, costs were far lower than Group B. Top makes like Lancia, Subaru, Toyota, Mitsubishi, Ford, and more vied for supremacy, creating an intensely competitive era featuring icons like:
Lancia Delta HF Integrale
Subaru Impreza WRX
Toyota Celica GT-Four
Ford Escort RS Cosworth
Nissan Pulsar GTI-R
These models and others pushed chassis and drivetrain engineering to the limits for all-surface rally supremacy.
Lancia & the Integrale in the Late 1980s
One Group A icon that dominated the late 1980s was Lancia's Delta HF Integrale. Its turbocharged and supercharged inline-4 produced over 220 hp sent to all four wheels via advanced differentials. The Integrale racked up six straight manufacturer's titles from 1987-1992 with stiff competition from the Toyota Celica GT-Four.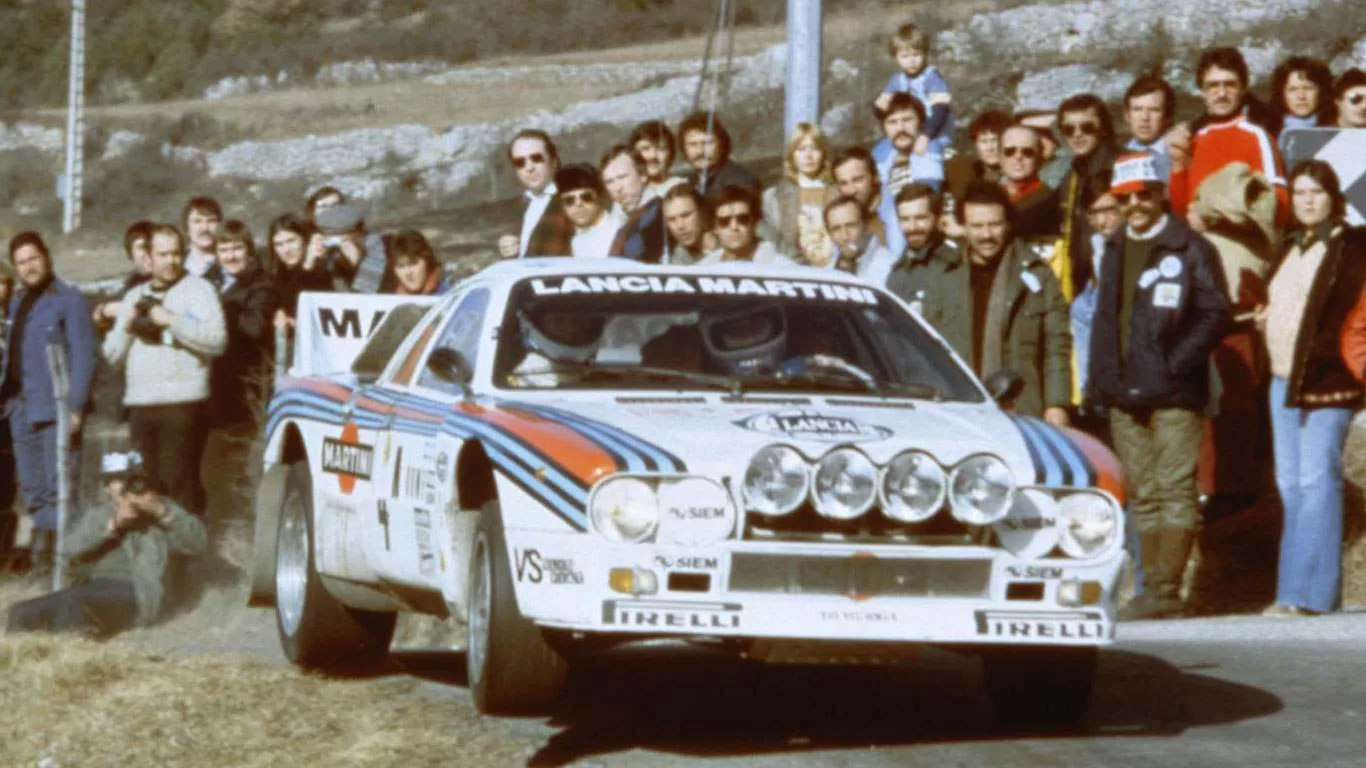 Integrales remain among the most collectible Group A cars thanks to their homologation special variants like the Integrale 16v and ultimate Evoluzione models. Their sophisticated engineering and success cemented Lancia's reputation.
Japanese Makes Battling in the 1990s
As Lancia withdrew, the Japanese battled fiercely for 1990s Group A supremacy. Subaru won three straight manufacturer's crowns from 1995-1997 with the Impreza WRX thanks to rally-bred boxer engines and symmetrical all-wheel drive. Drivers Colin McRae and Tommi Mäkinen pushed the Subarus to the limit.
Mitsubishi also campaigned for the potent Lancer Evolution, fighting closely with Subaru. Toyota found success with the final Group A Celica GT-Four and Carlos Sainz behind the wheel in the 1990 season. Group A's Japanese rivalry became legendary.
Other Group A Cars Chasing Glory
Many other automakers tasted Group A success:
Ford Escort RS Cosworth – Potent turbocharged Escort that excelled in the hands of Francois Delecour.
VW Golf Rallye – Surprising giant killer thanks to tunable 4WD and engines.
Nissan Pulsar GTI-R – Attainable homologation special coupe with advanced turbo AWD drivetrain.
Pushed by rivals, each extracted every ounce of potential from its chassis and drivetrain combinations. Privateers also campaigned against older Group A models into the 1990s against new machinery.
Transition to WRC Cars
By 1997, costs spiked and Group A cars outpaced driver capabilities. The FIA introduced the new WRC formula allowing more freedom in chassis design. Teams like Subaru evolved their Group A designs into WRC-spec Imprezas with aerodynamic carbon panels over racing chassis.
Group A giants retired from world rallying but their motorsport legacy endures. Nowhere else matched this formula's balance of accessibility and cutting-edge competition. Drivers praise Group A cars for their purity rewarding talent over budgets alone. For any rallying fan, Group A cars perfectly capture rallying's core spirit and remain sacred.