Reading Time:
3
minutes
AE86 Rally Car hatchback enjoys a towering reputation among enthusiasts as the drift icon beloved in Initial D. But long before drifting fame, the nimble AE86 built an esteemed rally racing pedigree from the mid-1980s onward, humbling more advanced machinery.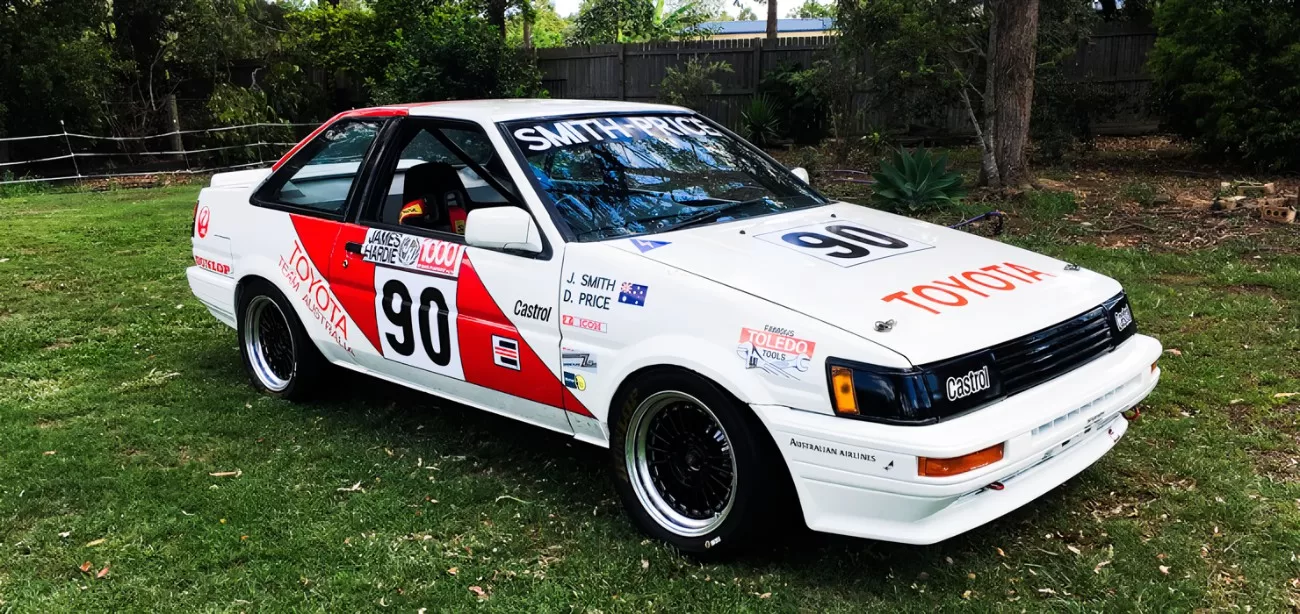 Thanks to brilliant weight distribution and handling finesse, modified AE86s became giant slayers in rally sprints and stages worldwide. Let's examine how Toyota's most renowned front-engine, rear-drive car maximized its innate potential to achieve competition greatness against the odds.
Finding Rally Success in Europe
Even in stock form, the AE86 showed promise in 1980s amateur rallies and hill climbs, besting larger rear-wheel-drive coupes. The favorable 53/47 front/rear weight split kept the Hachi-Roki's tail planted under the throttle, key for maintaining rear grip during acceleration on loose surfaces.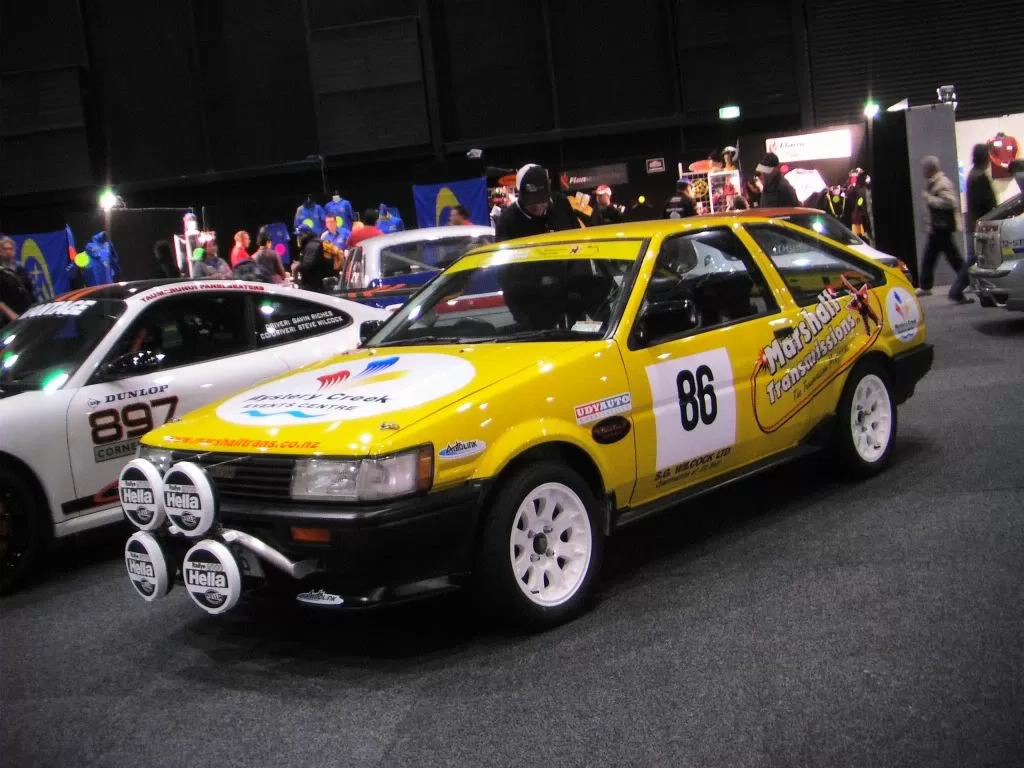 Toyota Team Europe took things further, homologating and campaigning the AE86 in Group A specification by 1987. Now producing over 130 hp from the rev-happy 4A-GE motor, the Corolla coupe claimed impressive class podiums at international rallies from Corsica to Sweden. Even at the top level, the spunky AE86 exhibited giant-killing skills punching above its weight.
Pushing the Limits in Japan
Concurrently in Japan, tuning shops and privateers extensively campaigned the AE86 in lucrative rally sprint events nationally. Lower regulations allowed radical modifications way beyond Group A limits, producing unbelievable power figures.
Teams like Team Orange built hybrid AE86s with potent 4A-GZE engines from the supercharged MR2, generating up to 380 hp pushed through strengthened drivetrains. Despite the danger, these monster Hachi-Rokis claimed cult status for their incredible power-to-weight ratios and bulletproof drivability at the limit.
Why The AE86 Was Such a Strong Rally Car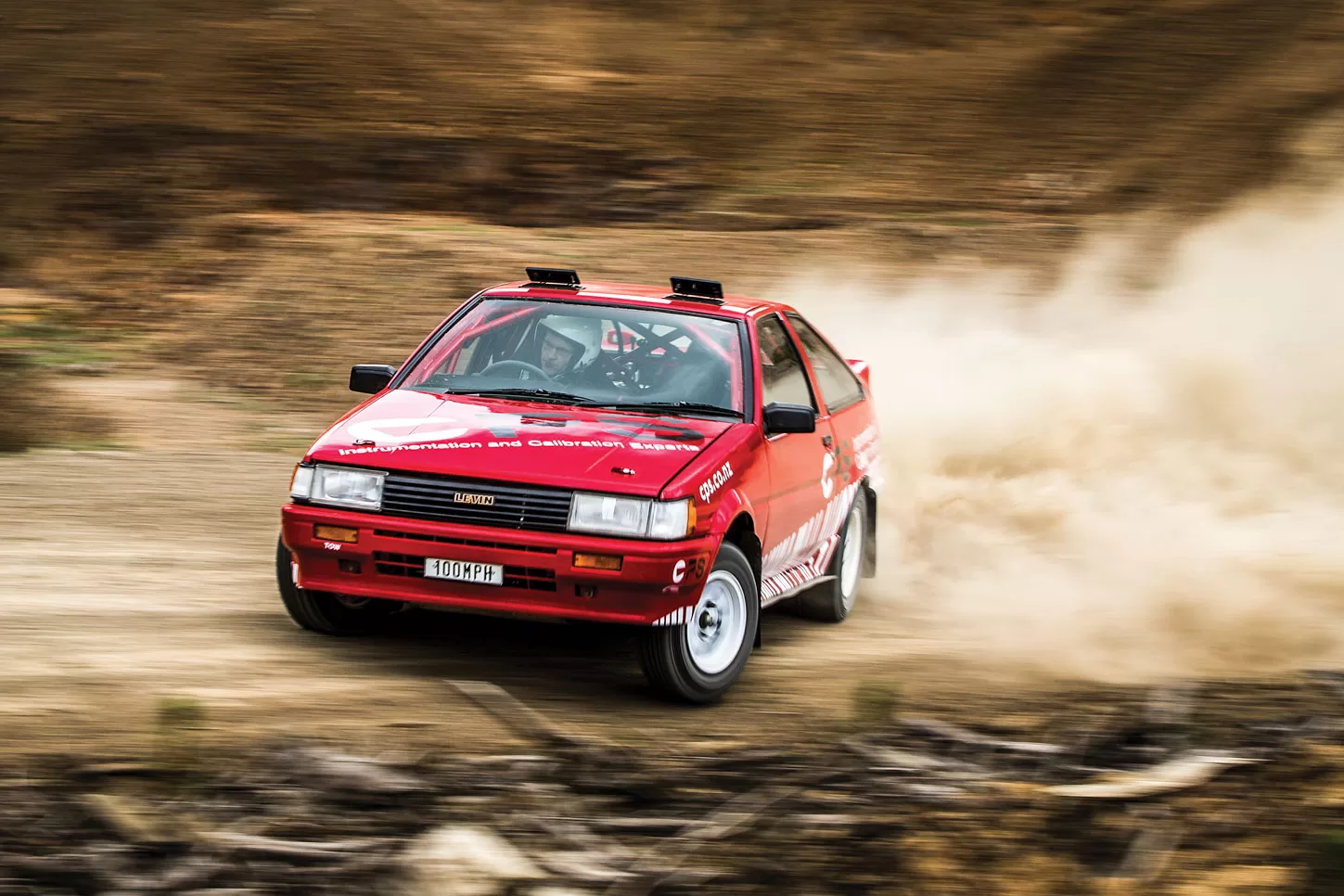 Several attributes inherent in the AE86 made it a superior affordable rear-drive rally platform:
Lightweight chassis enabled quick changes of direction.
Near-ideal weight distribution kept the rear planted under power.
Tunable 4A-GE NA and GZE turbo engines loved high RPMs.
Differentials optimized traction out of tight corners.
Precise steering response aided technical rally stages.
Simple suspension upgrades quickly sharpened handling.
With the right mods, the AE86 delivered incredible rally prowess belying its m.undane economy car roots thanks to an ideal starting point.
Enduring Legacy on Gravel
The AE86 remains a popular choice for privateers in historic rallies and rallycross thanks to ample parts and tuning support. Lightweight, strong internals, excellent balance, and driftability at the rear make modified AE86s competitive decades later.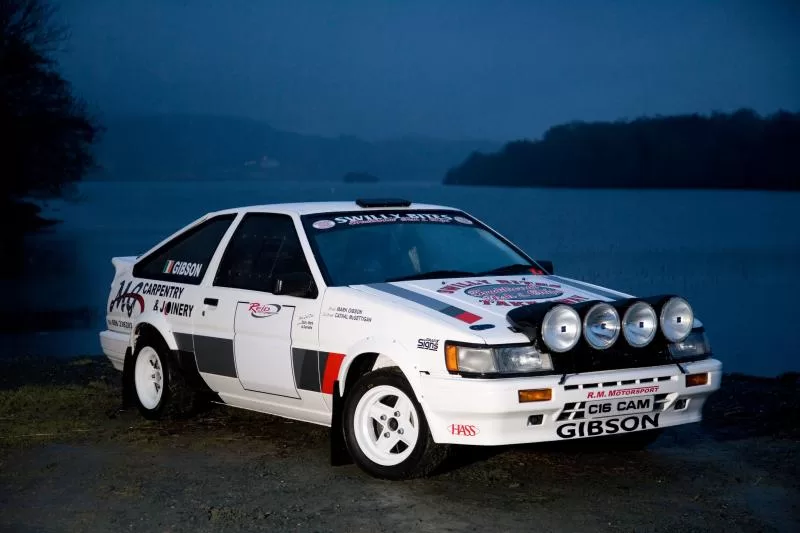 For purists, the analog AE86 delivers an unfiltered driving experience absent in computerized machines. Toyota's engineering team achieved an unmatched harmony of balance and poise in the Corolla that still resonates with rally drivers today seeking intimacy and nimbleness.
In many ways, the legend of the AE86 began with its gravel-spitting achievements as Toyota's ultimate analog sports coupe. On the stages, the slender Hachi-Roki remains at home.