Reading Time:
4
minutes
The Mitsubishi Pajero cemented legendary status by dominating the grueling Dakar Rally thanks to robust engineering and clever preparation. For over a decade spanning the late 1990s into the 2000s, specially prepped Pajeros proved nearly unbeatable over thousands of miles of intense off-road terrain. Let's explore the keys behind this SUV's Dakar dynasty.
Mitsubishi Pajero Dakar Preparation
Mitsubishi's rally engineers extensively modified the production Pajero for optimal Dakar performance. The chassis received reinforcements and skid plate protection to withstand brutal impacts. Custom long travel suspension soaked up massive ruts and jumps.
Engine power increased along with cooling and filtration upgrades to survive punishing conditions. Major components got secured to prevent vibration damage. Thorough development testing prepared the Pajero for sustained pounding.
Bespoke Technology Upgrades
Mitsubishi developed advanced technologies specifically for its Dakar Pajeros. A sophisticated full-time 4WD system maximized traction over any surface. Custom differentials optimized torque distribution and response.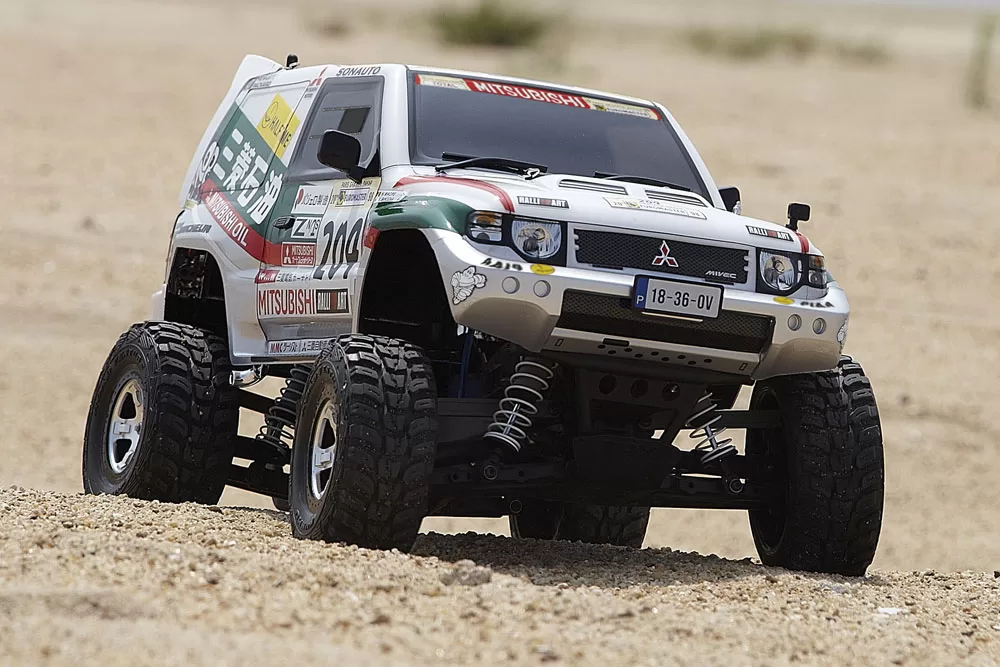 Inside the cockpit, a high-tech MDACS (Mitsubishi Dealer Communication System) computer linked to GPS navigation guided drivers on precise efficient routes. This exclusive system helped Mitsubishi gain an intelligence advantage over rivals.
Mitsubishi Pajero Legendary Drivers Behind the Wheel
Skilled drivers proved just as crucial as machinery to succeed. Mitsubishi hired leading ralliest champions and endurance experts like Hiroshi Masuoka, Luc Alphand, and Stéphane Peterhansel to pilot its Pajeros.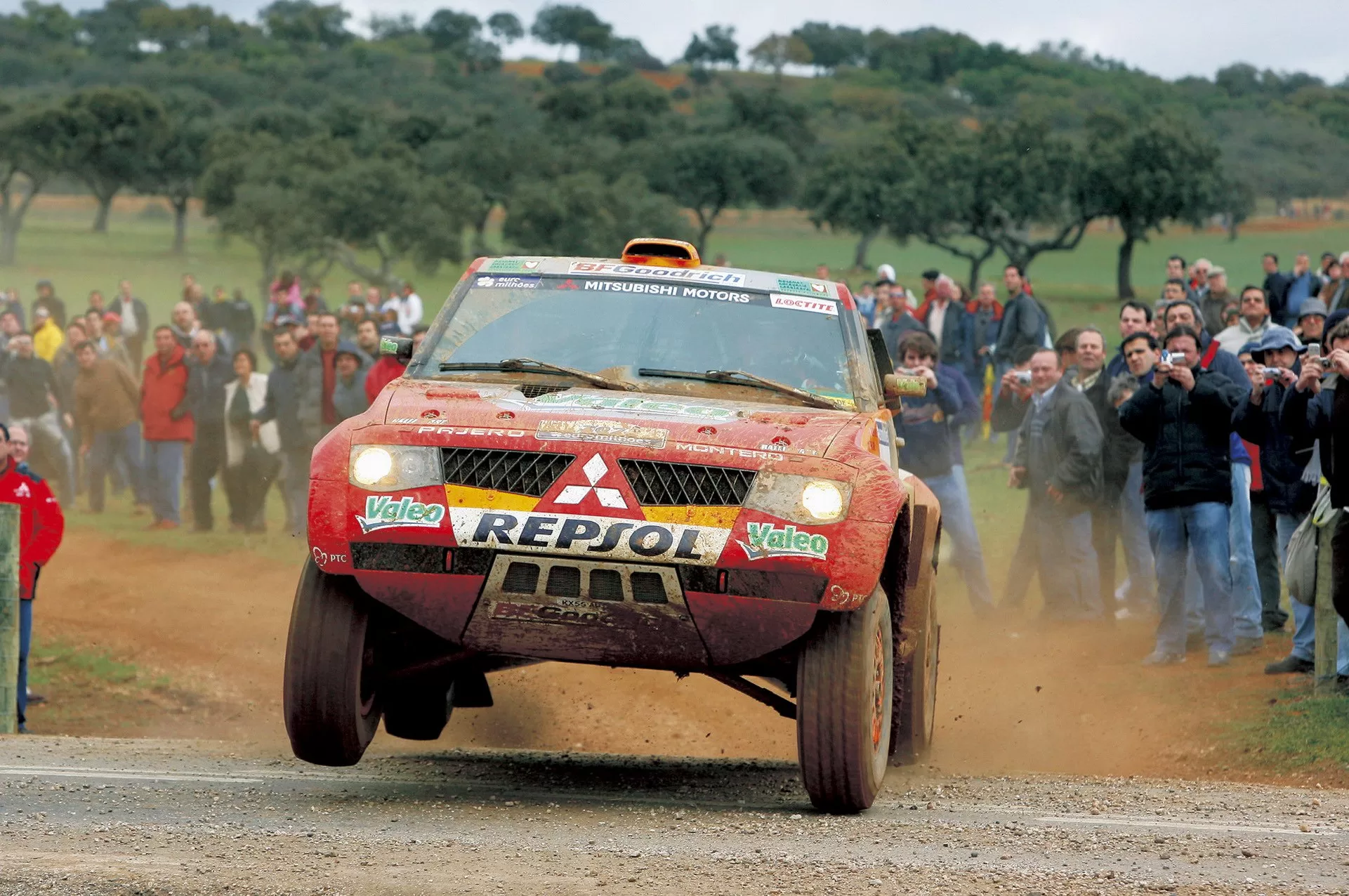 These drivers provided extensive development feedback while demonstrating incredible concentration and reflexes in rally raids lasting hours. Their inputs and capabilities to push while preserving the SUV were invaluable towards claiming victory.
Optimal Balance of Power and Efficiency
Central to Pajero dominance was Mitsubishi's expert tuning of the 3.5-liter V6 powerplant. Output increased to 285 horsepower for high speed desert cruising and steep dune climbs. Yet reliability remained robust even at sustained high RPMs.
Just as important, engine calibration optimized torque and power delivery to use the minimum amount of throttle and fuel necessary. This allowed maintaining speeds while conserving precious resources over thousands of miles.
Smoothing Out the Bumps
Dakar routes proved extremely punishing on suspensions. Constant impacts over uneven terrain took their toll on dampers and bushings. Mitsubishi developed its patented Super Select adaptive shock absorbers specifically for this challenge.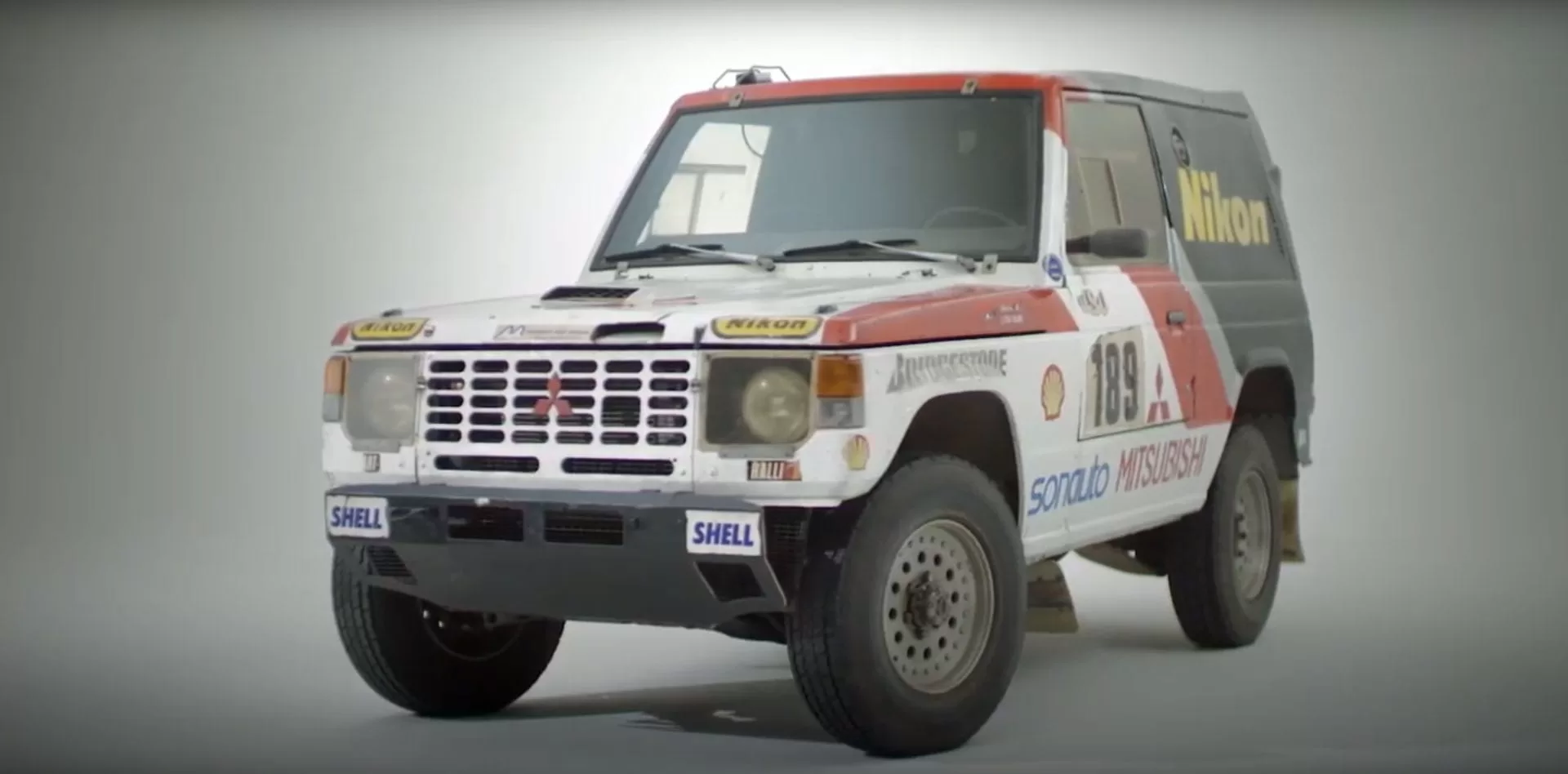 This high-tech system allowed real-time tuning of shock stiffness and travel depending on conditions. Drivers could optimize compliance for rough sections while stiffening up for high-speed control. The adaptive suspension proved critical.
Mitsubishi Pajero Perfectly Balanced Handling
While comfortable, the Pajero avoided feeling tippy or unstable thanks to expert suspension geometry and calibration. The centered high-mounted drivetrain helped keep handling neutral across all surfaces.
Clever tuning of anti-roll bars, spring rates, and shock action prevented excessive body movement when cornering at speed over off-camber terrain. Drivers felt confident pushing the Pajero to its traction limits rally after rally.
Navigating thousands of miles of open desert with few landmarks demanded total concentration. Mitsubishi's MDACS computer enhanced traditional paper notes with GPS guidance, keeping Pajeros on ideal routes.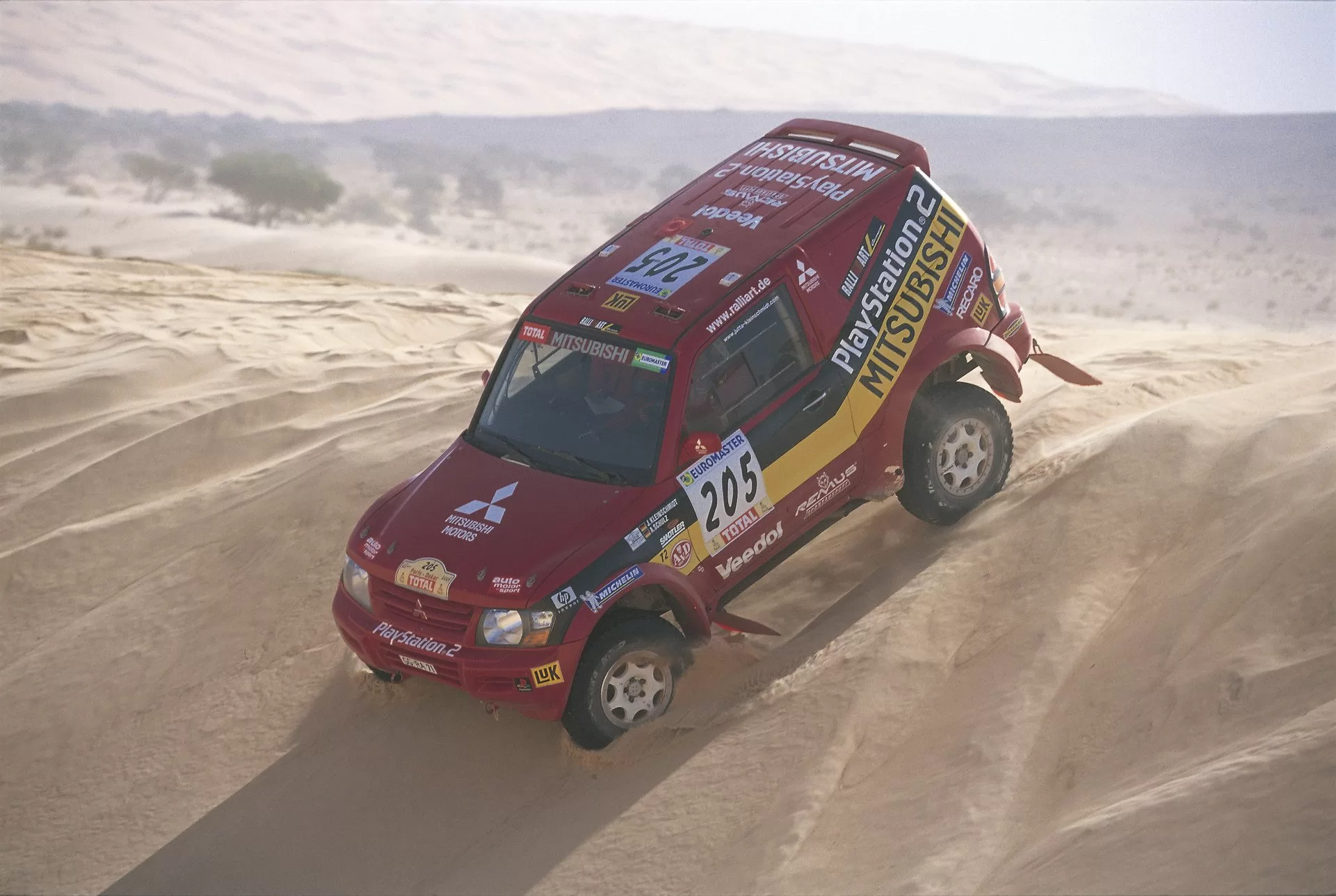 Yet even the best technology could not replace the skill of ace drivers. They interpreted terrain intricacies and adjusted trajectories based on experience versus just data points on a screen. The human element ensured Mitsubishi didn't get lost in remote wilderness.
Record-Shattering Dominance
Thanks to total preparation, Mitsubishi won every Dakar Rally consecutively from 1992 through to 2007 – an astounding 12 straight victories. This smashed the previous record by multiple years. The specially prepped Pajeros proved virtually unstoppable.
After 2007, rule changes mixed up the competition. But Mitsubishi's dominance had already secured the Pajero's status as a Dakar legend. Its sustained success remains a feat potentially never to be repeated thanks to the brand's relentless development work.
Cementing the Pajero Legend
Beyond just trophies, destroying the Dakar competition demonstrated the Pajero's Engineering robustness and versatility. Mitsubishi translated its international motorsport expertise into an SUV the public could own.
Ongoing Pajero sales benefited from the halo effect of its rally achievements. The Dakar victories became rolling endorsements of durability and capability under the most extreme real-world conditions imaginable. Mitsubishi's glory in Africa cemented the Pajero's legend worldwide.