Reading Time:
3
minutes
JDM Yamaha motorcycle earned distinction creating nimble, high-revving motorcycles for Japanese riders. Iconic domestic models like the RD400, RZ500, FZR750, and YZF-R1 showcased Yamaha's engineering prowess by pushing boundaries and capabilities beyond expectations.
RD400 –  First Affordable Performance JDM Yamaha Motorcycle
The launch of Yamaha's RD400 in 1976 marked a pivotal moment, bringing true performance to the masses. This 398cc two-stroke twin produced 39hp reaching 101mph – lightning quick by standards of the day.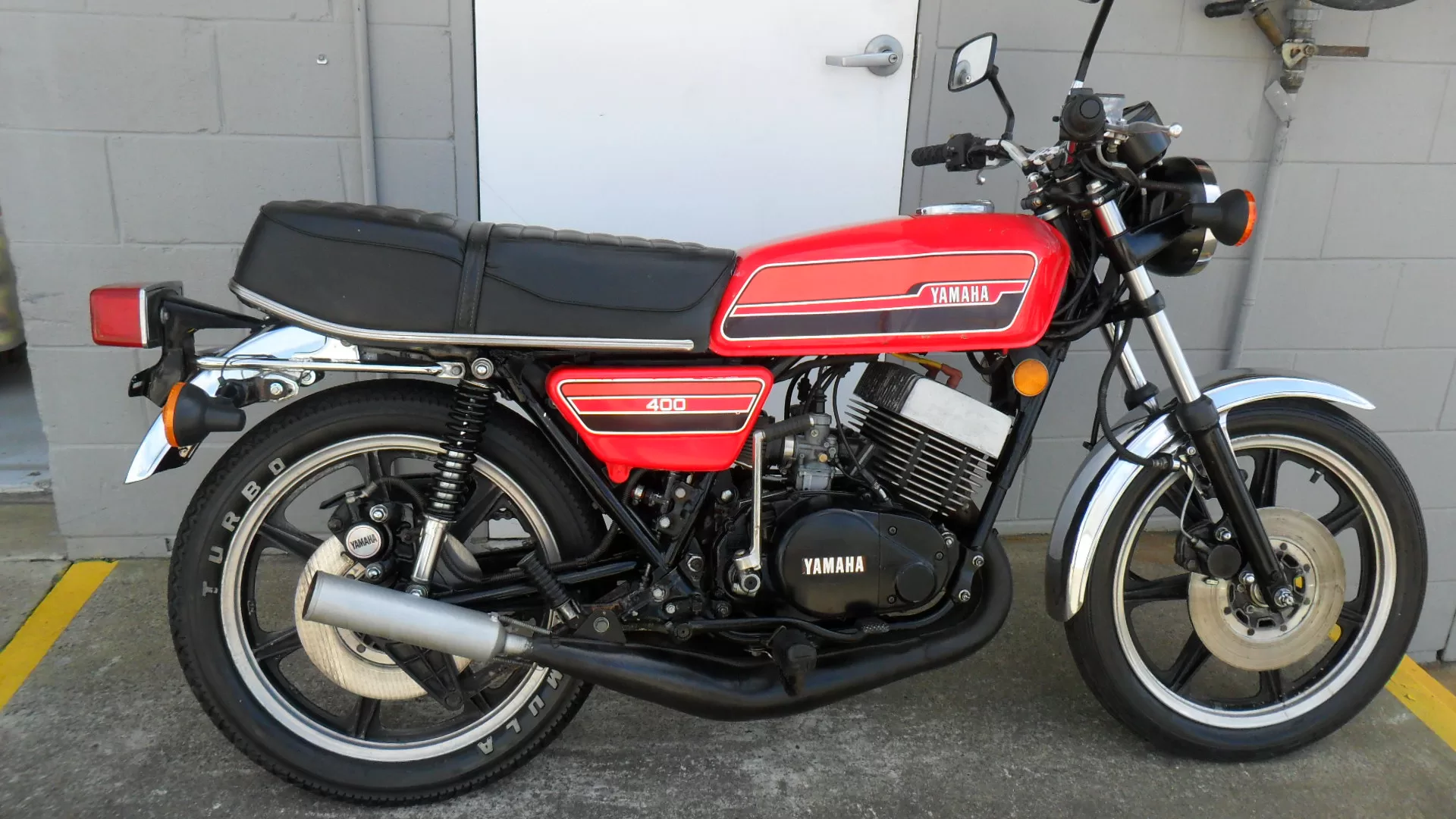 Yet the RD came affordably priced, a first for Japan. It introduced enthusiasts to an accessible middleweight class later conquered by Yamaha's RZ and TZ race replicas. The RD sparked a Japanese performance revolution.
YZF750 – Conquering Racing and the Street
Yamaha aimed higher by developing the YZF750 as their superbike flagship. Its liquid-cooled 16-valve inline-4 pumped out 115 hp – a stratospheric output for 1985. On the track, the YZF dominated Daytona and Suzuka.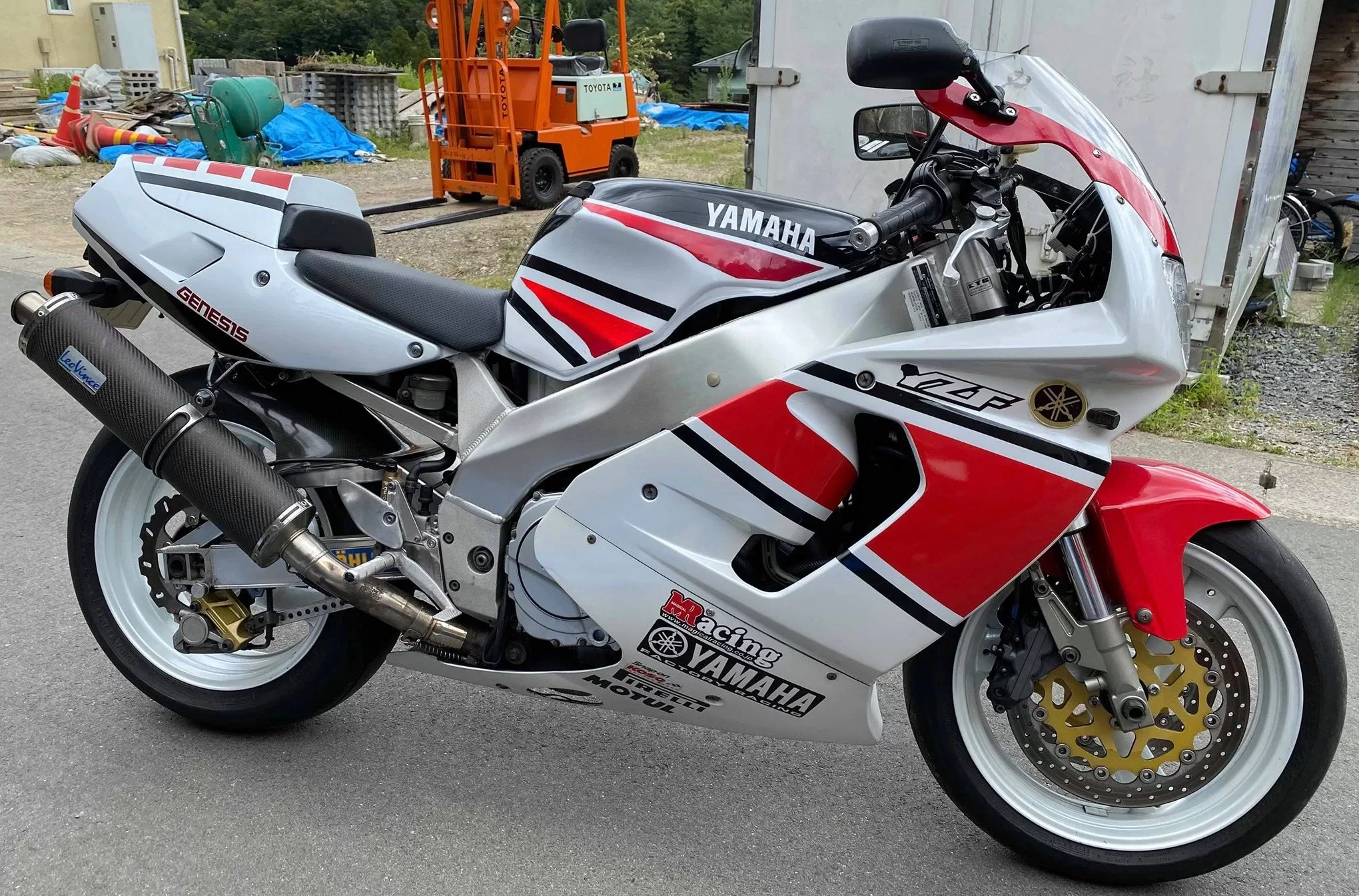 But unlike European race bikes, the YZF translated that power into a street legal package retaining the performance. With a 150mph top speed, the innovative YZF became Japan's quickest road motorcycle of the decade.
RZ500 – Taking on Grand Prix Racing
Seeking superiority in the 500cc class, Yamaha engineered its RZ500 road bike as a street-legal Grand Prix replica. The RZ mimicked Yamaha's racers by using a twin-crank 50-degree V4 two-stroke engine and a box-section aluminum frame.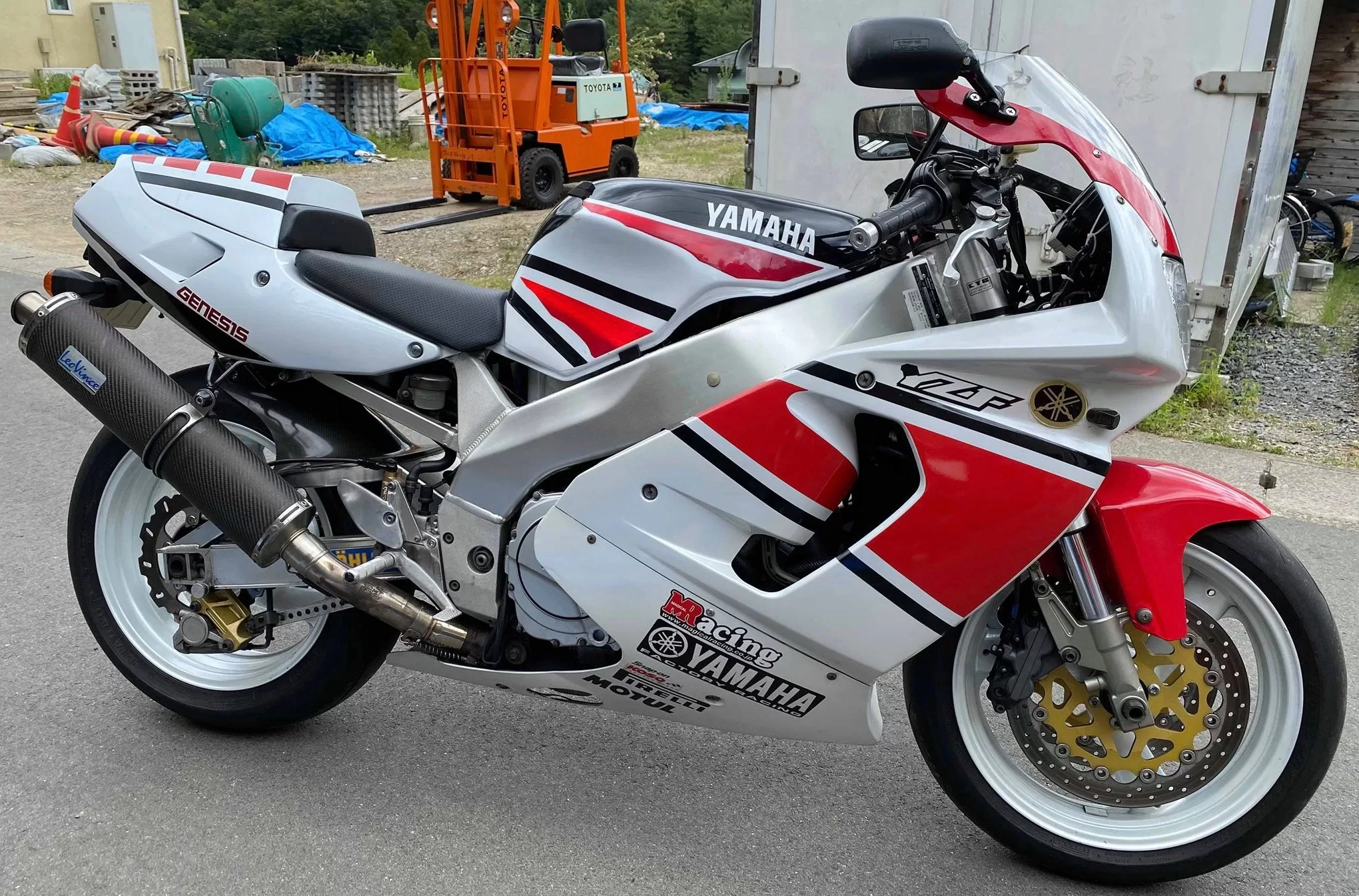 Weighing under 400 pounds, the featherweight RZ produced 88 hp wound tight up to 9,500 rpm. It became Japan's highest-performing practical sports bike by sticking closely to Yamaha's racing blueprints.
FZR400 – JDM Yamaha Motorcycle Ultimate Corner Carver
While never exported, Yamaha's lithe FZR400 carved out fame in Japan as a profoundly capable canyon and track weapon. Its liquid cooled DOHC 16-valve inline-4 produced 59hp at a screaming 12,500 rpm.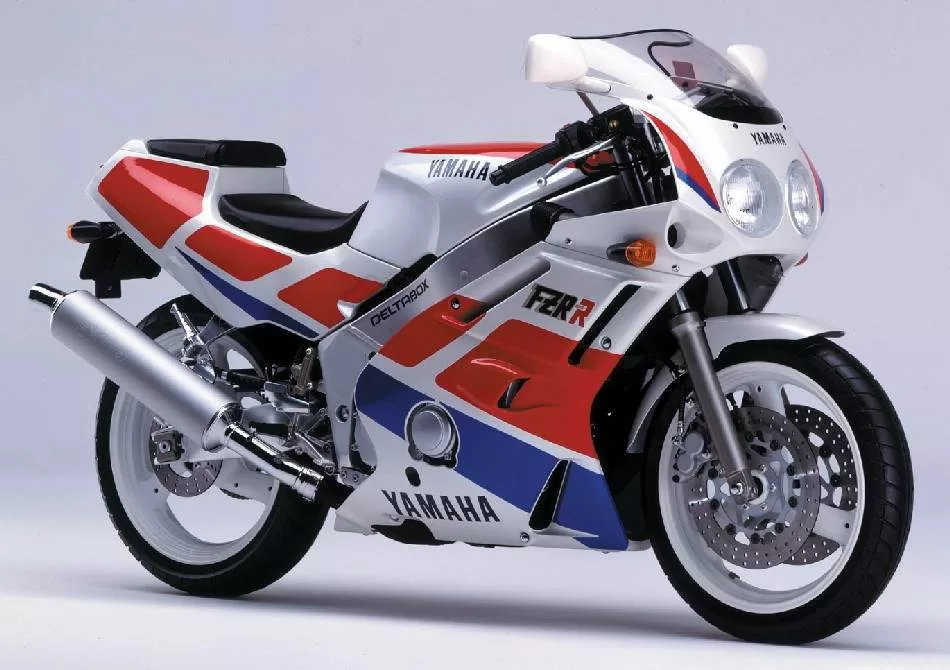 The featherweight aluminum Deltabox frame enabled agile reflexes and stability on tight roads. For winding mountain passes, nothing topped the FZR400's sublime balance of power and handling. It remains a prized lightweight collector's item.
YZF-R1 – Leading the Superbike Renaissance
The revolutionary 1998 YZF-R1 revived global interest in high-performance superbikes. Its ultra-compact 998cc motor incorporated 5 titanium valves for max high-RPM output reaching 150hp – giant power from a small package.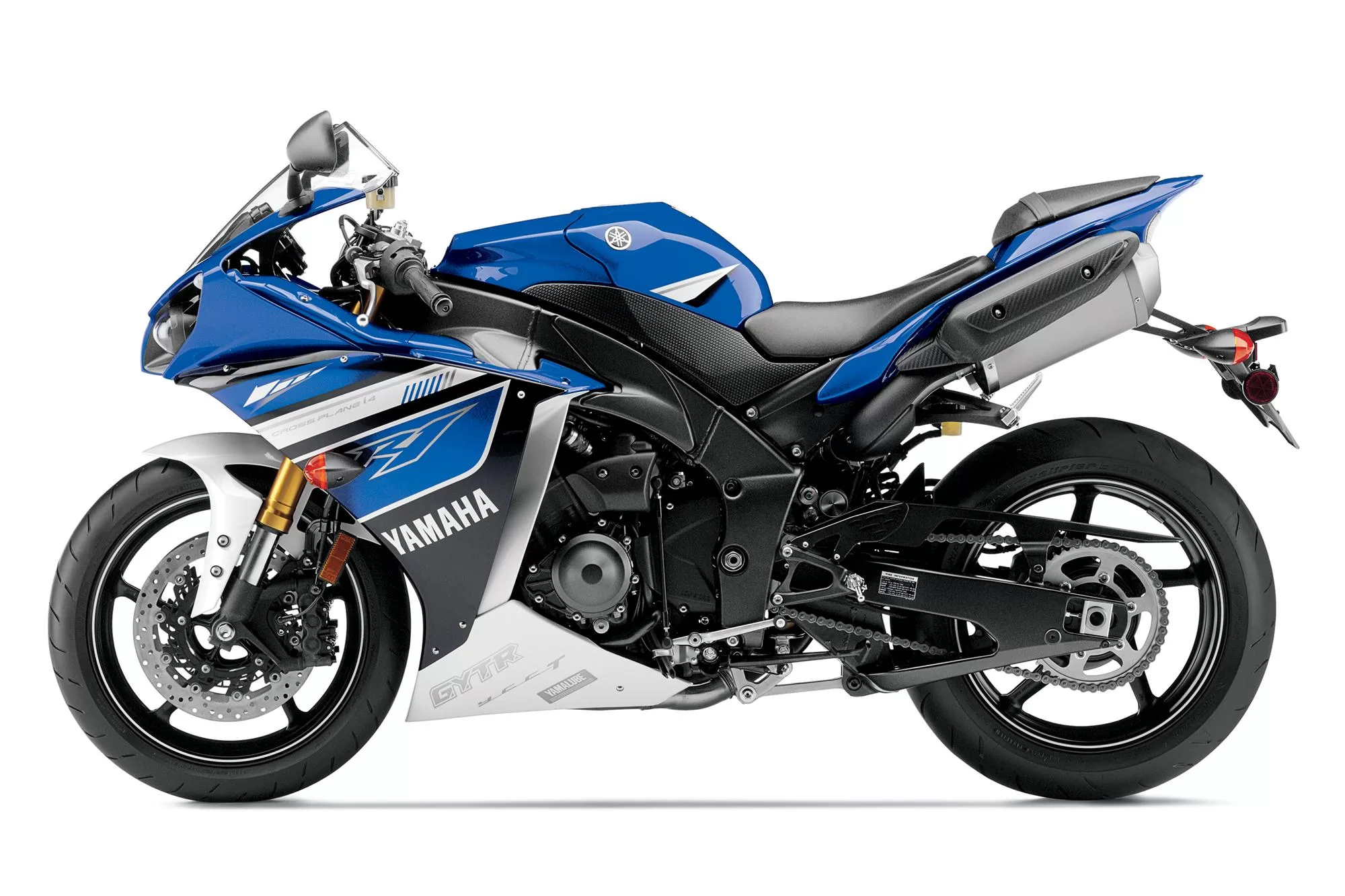 The Deltabox aluminum frame provided an ultrarigid foundation for the powerplant while a ram air intake boosted torque. Aerodynamic bodywork capped off the package. The cutting-edge R1 left competitors scrambling to catch up.
Pushing Performance Envelopes
From the RD400 to the R1, Yamaha refused to settle, using constant innovation to expand motorcycles' capabilities. These key JDM models demonstrate Yamaha's passion for engineering – creating the most peaky, powerful, and nimble motorcycles possible.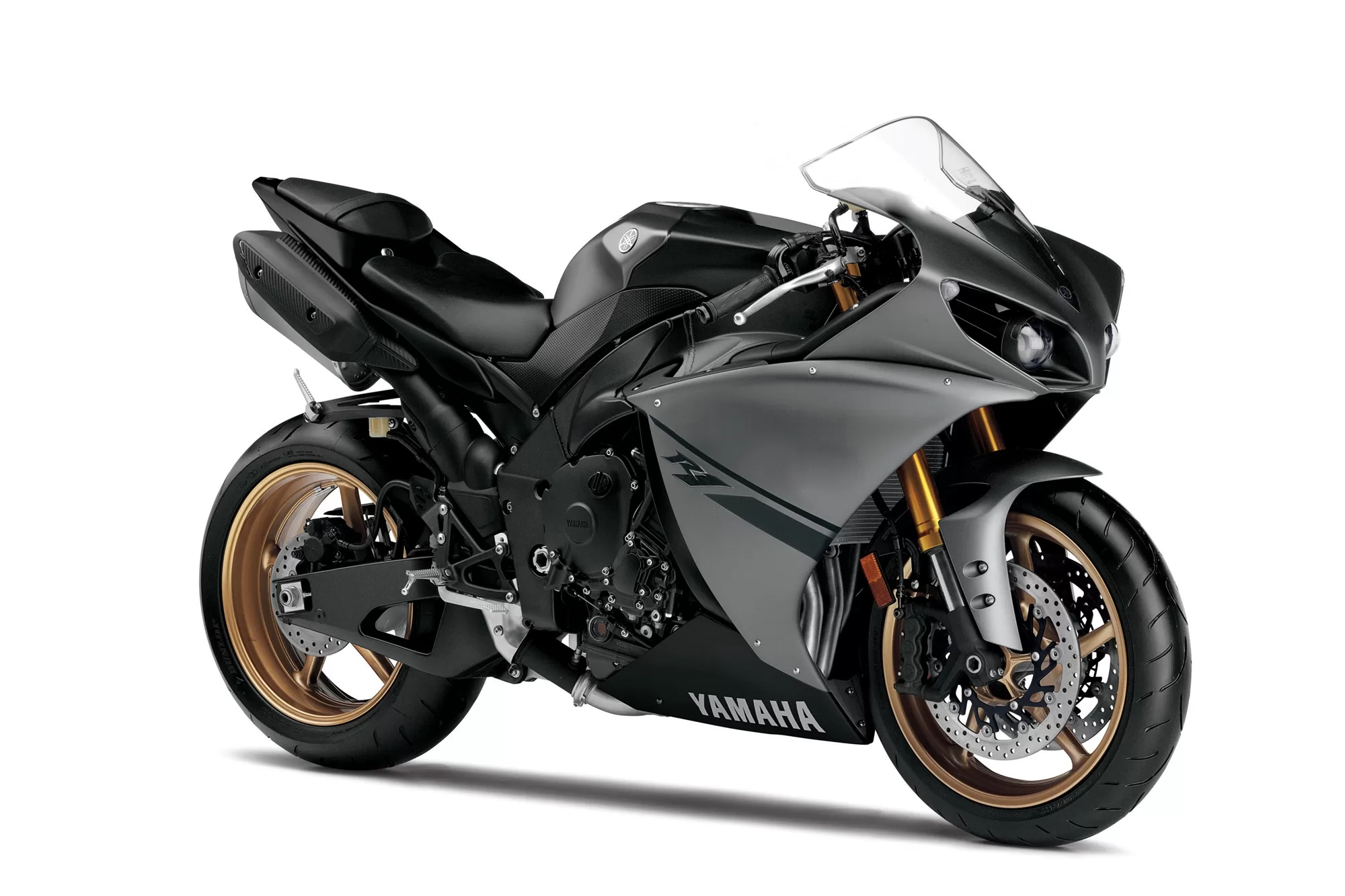 While specs change, one core Yamaha trait persists – the obsession with performance. The brand keeps chasing benchmarks of speed, handling, and control. These JDM-exclusive models encapsulate the Yamaha ethos at its purest and most focused.