Reading Time:
3
minutes
JDM Suzuki Motorcycle earned distinction creating stylish, innovative motorcycles tailored specifically for Japanese riders. Models like the GT750, GSX1100S "Katana", RGV250 Gamma, and Hayabusa highlighted Suzuki's capabilities by combining cutting-edge engineering with distinctive looks.
RE5 – Pioneering Rotary Power
JDM Suzuki Motorcycle made waves by pioneering the first mass-produced rotary-engine motorcycle in 1974 – the RE5. Its 497cc rotary engine enabled a compact, low-weight package. The futuristic Wankel rotary design produced 44hp and a 100mph top speed.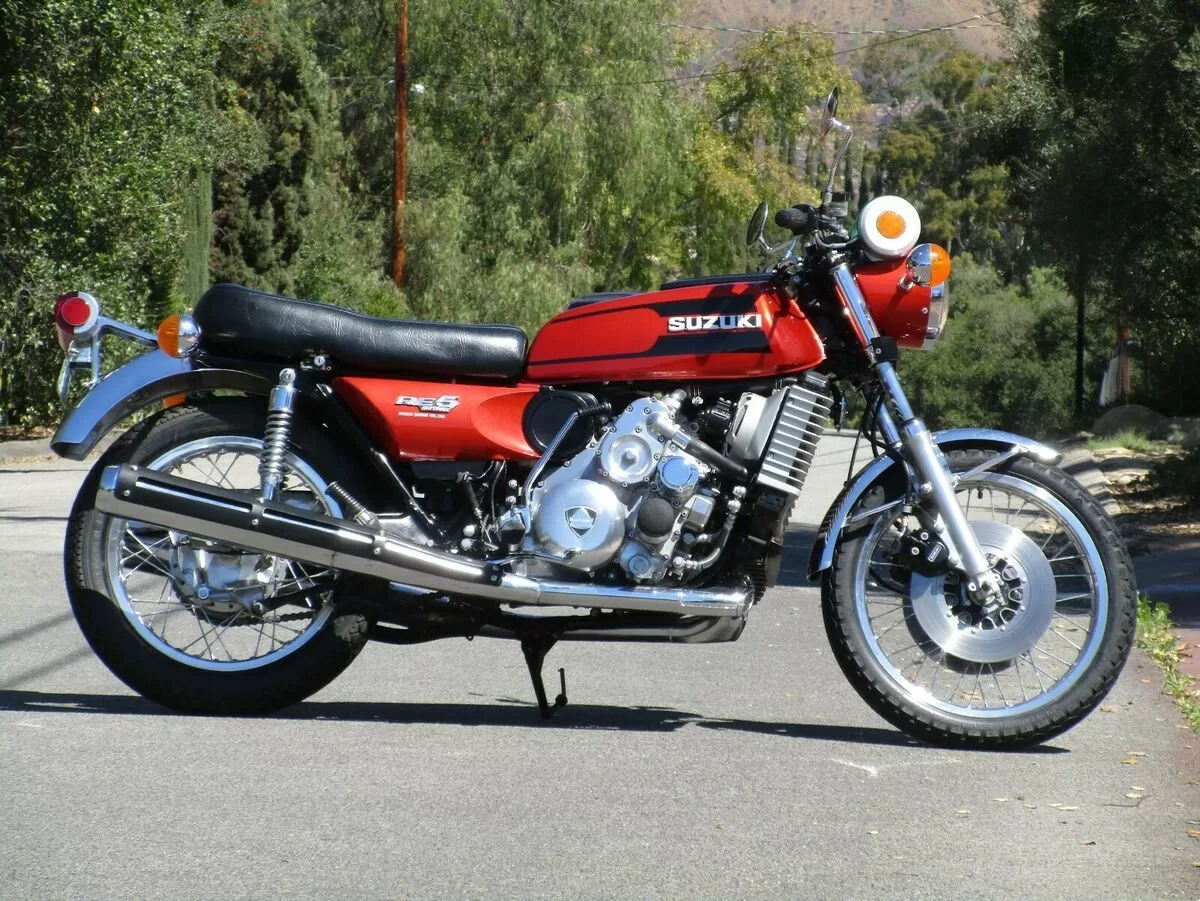 A stepped dual seat and angular side covers gave the RE5 a distinct Japanese flavor. While the rotary engine had limitations, the RE5 demonstrated Suzuki's innovation and willingness to buck convention. It paved the way for more successes.
GT750 – Japan's First 4-Stroke Superbike
Just a year after the RE5, Suzuki achieved fame with its powerful GT750, regarded as Japan's first large-displacement superbike. The 738cc inline-4 produced 67hp reaching over 110mph. Smoothness from the 4-stroke engine made big speed user-friendly.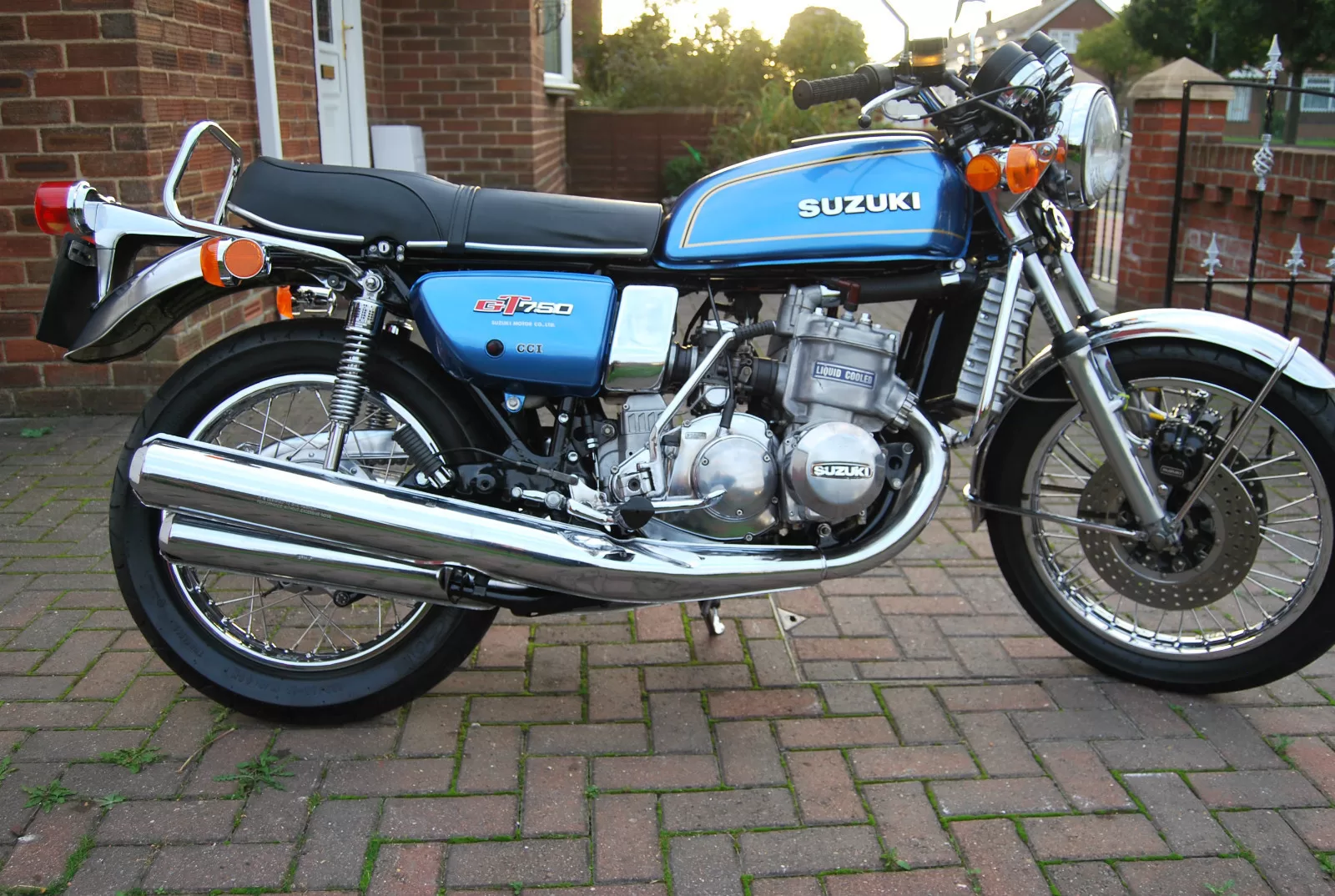 The model's popularity in Japan and abroad cemented Suzuki's engineering prowess. It transformed perceptions of Japanese motorcycles as underpowered commuters versus high-performance machines competitive with Britain and Europe.
GSX1100S "Katana" – Style and Speed
Suzuki targeted style-focused buyers with its radical 1983 GSX1100S "Katana" model. The bike's iconic design by Target Design set the tone for future Suzuki models with flowing, futuristic looks.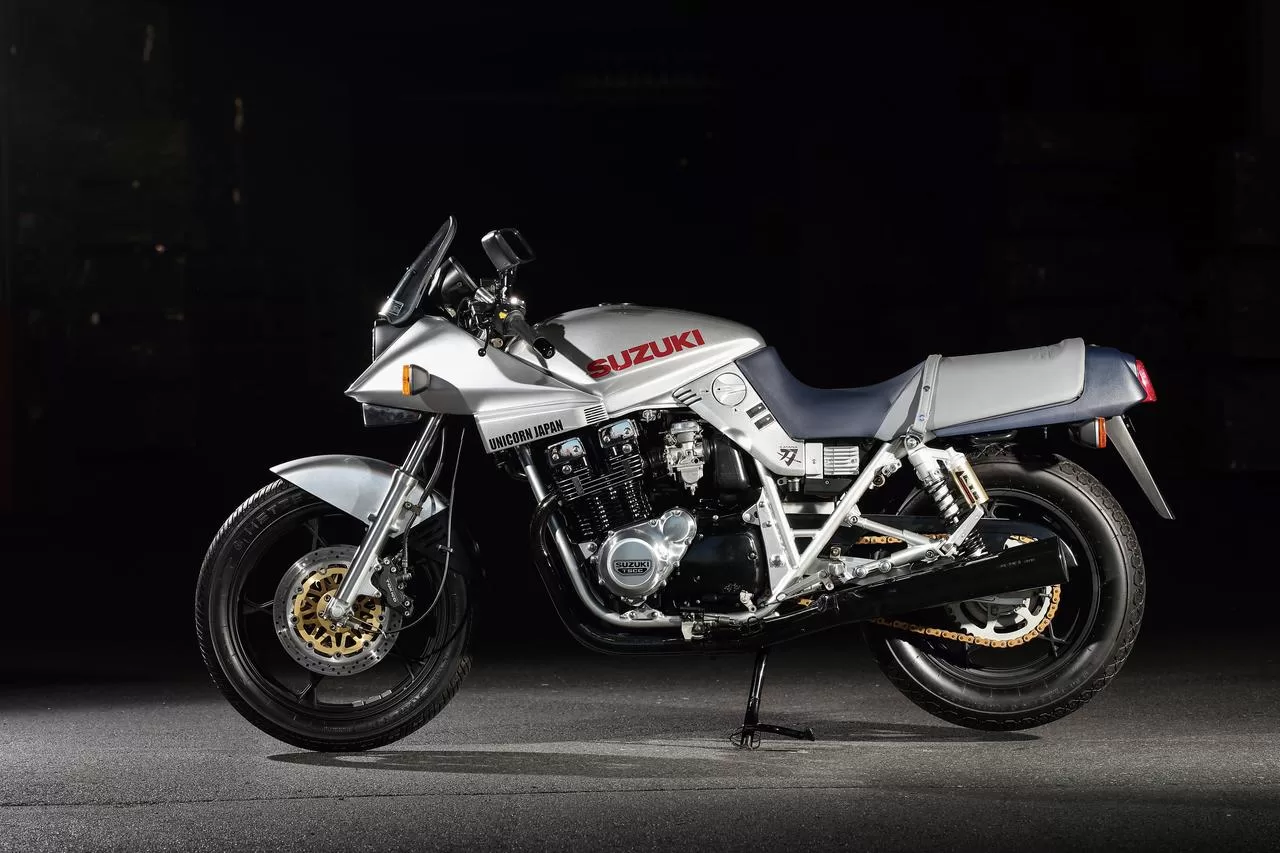 The 1,074cc DOHC engine produced 111hp paired to a stout frame and twin-shock rear suspension. With edgy bodywork encasing performance, the Katana became Suzuki's most unforgettable combination of technology and art.
RGV250 Gamma – Grand Prix Thrills
Seeking lightweight competition performance in the 1990s, Suzuki engineered the phenomenal RGV250 Gamma sports bike. Its liquid-cooled 90-degree twin aped Suzuki's GP racers with precise handling and an 11,000rpm redline.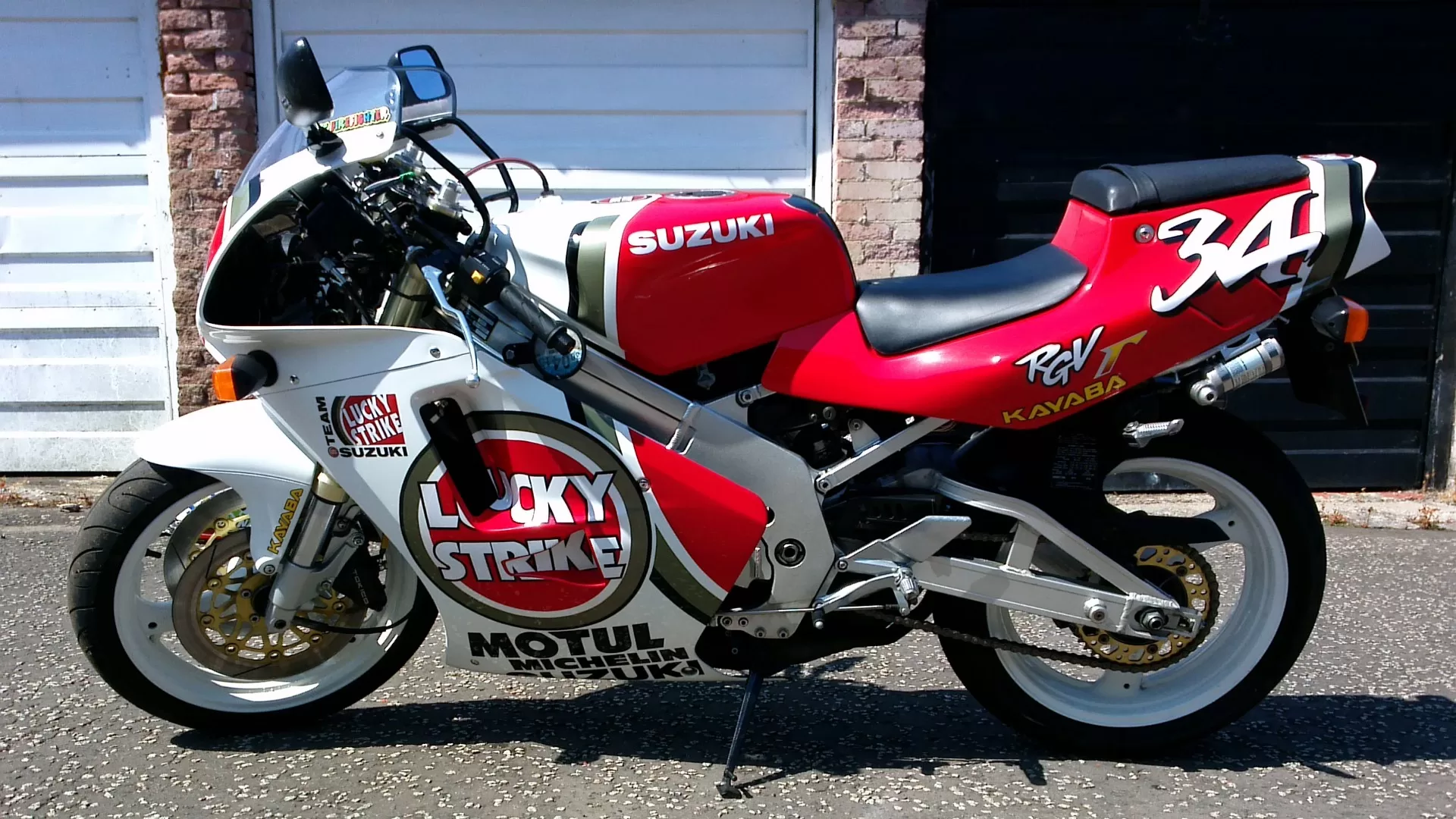 The 249cc two-stroke V-twin produced 55hp – incredible for a middleweight street bike. Trick upside-down forks, racy ergos, and loud graphics made the RGV250 the closest Japanese enthusiasts could get to a true factory superbike experience.
Hayabusa – JDM Suzuki Motorcycle's Ultimate Street Rocket
Suzuki aimed for the sport bike performance pinnacle in 1999 with its Hayabusa. Extensive wind tunnel development created its slippery shape, but the 1,299cc inline-4 was the star. A stratospheric 175hp allowed governed 188mph top speeds.
For 13 years, the Hayabusa reigned as the world's fastest stock motorcycle until EFI improvements. Both beautiful and beastly, the exotic 'Busa represented the wind-cheating breeding edge of Suzuki's capabilities.
JDM Suzuki Motorcycle Pushing Boundaries and Capabilities
From the RE5 to Hayabusa, JDM Suzuki Motorcycle refused to settle on laurels, using constant innovation to expand motorcycles' capabilities. These special models demonstrate Suzuki's passion for engineering – creating the most advanced, distinctive motorcycles possible.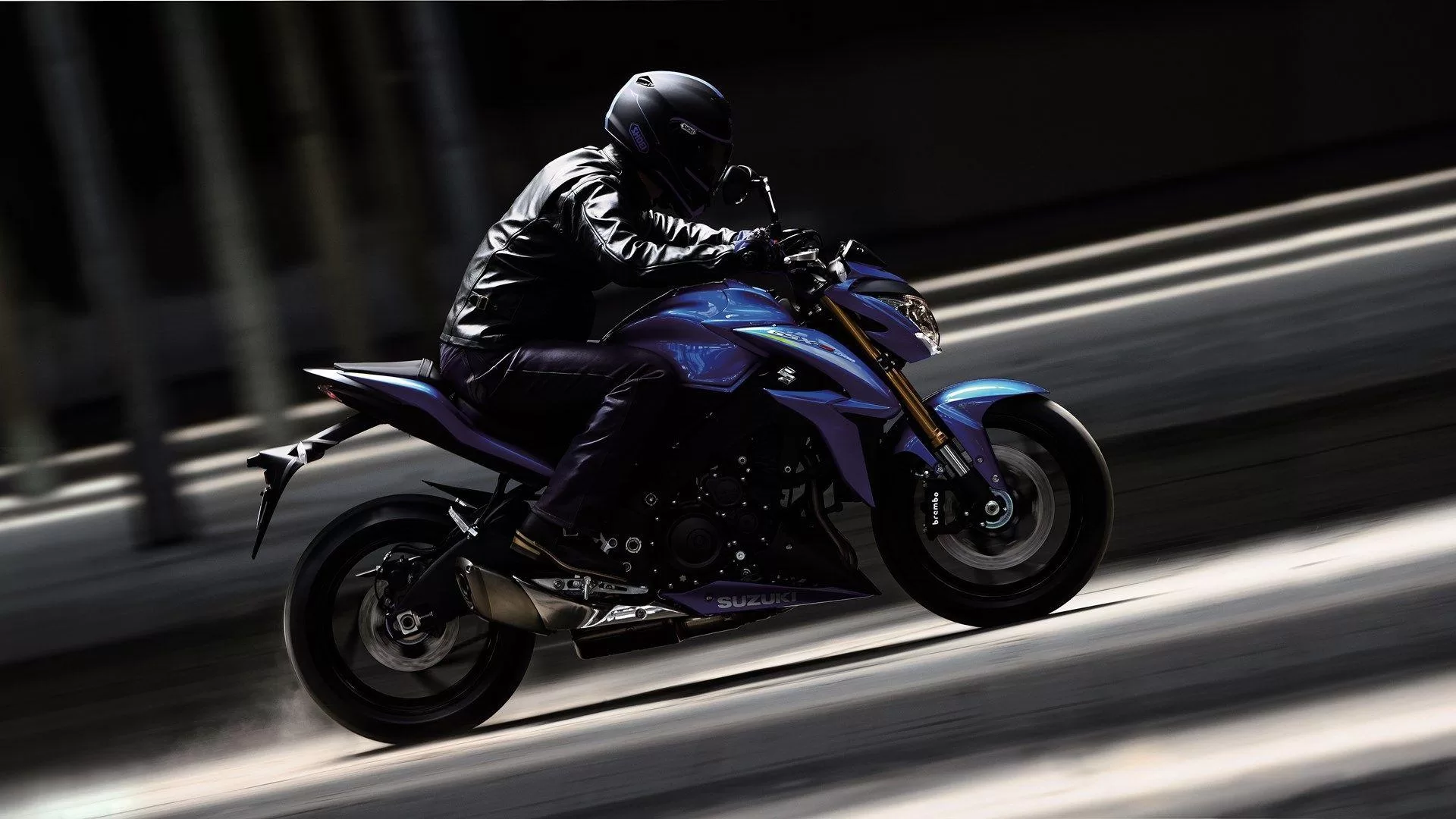 While specs evolved, one core Suzuki trait persisted – the obsession with exploring limits. The brand relentlessly chased benchmarks combining exotic power, control, and cutting-edge style in new ways. These exclusive models encapsulate Suzuki's ethos at its freest.