Reading Time:
3
minutes
Audi Quattro A1 holds a special place in rally history as the homologation basis for Audi's Group B rally racers. Built in limited numbers in 1984 specifically to meet Group B rules, the road-going Quattro A1 provided the foundation for Audi's rally dominance with its radical all-wheel-drive system and turbocharged five-cylinder engine.
Only 200 A1 examples were ever produced, making this a rarely-seen treasure among Audi enthusiasts. Let's explore what made the Quattro A1 special both on the road and track.
Homologation Origins
Homologation specials like the Quattro A1 were road cars built solely to allow manufacturers to compete in motorsports racing classes like Group B that required a minimum production volume of the race vehicle.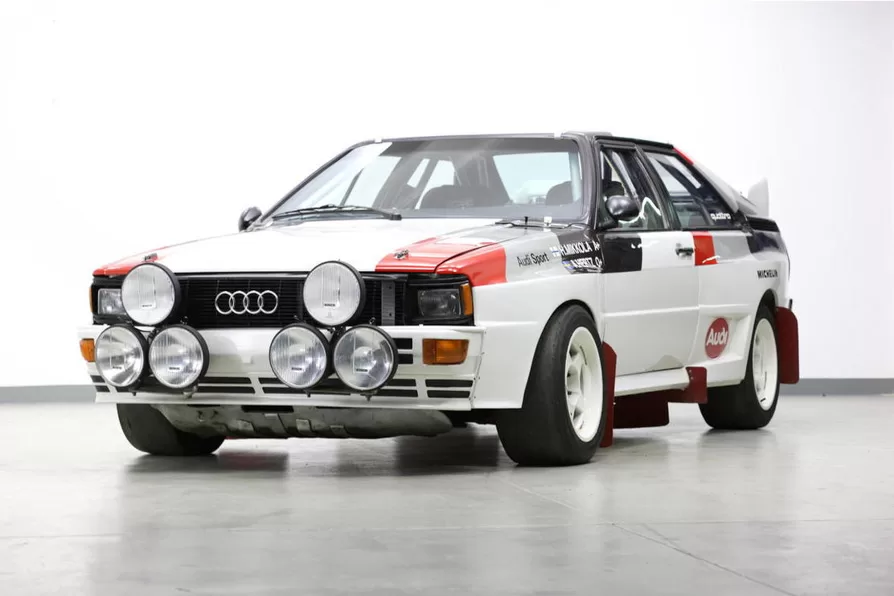 The Quattro coupe debuted in 1980 with all-wheel drive and a turbo five-cylinder engine. Audi realized the potential for rallying and developed the Quattro A1 as a legal road car that met the Group B homologation quota of 200 units.
Beyond this minimum number, Audi had no intention of mass-producing the model. The Quattro A1 homologation coupe was instead the key to Audi's Group B aspirations.
Audi Quattro A1 Engineering and Performance
As Audi's homologation model, the Quattro A1's mechanics mirrored the rally car as closely as possible. At its heart was the 2.1-liter five-cylinder engine equipped with a large KKK turbocharger producing 302 horsepower, far above the initial Quattro coupe.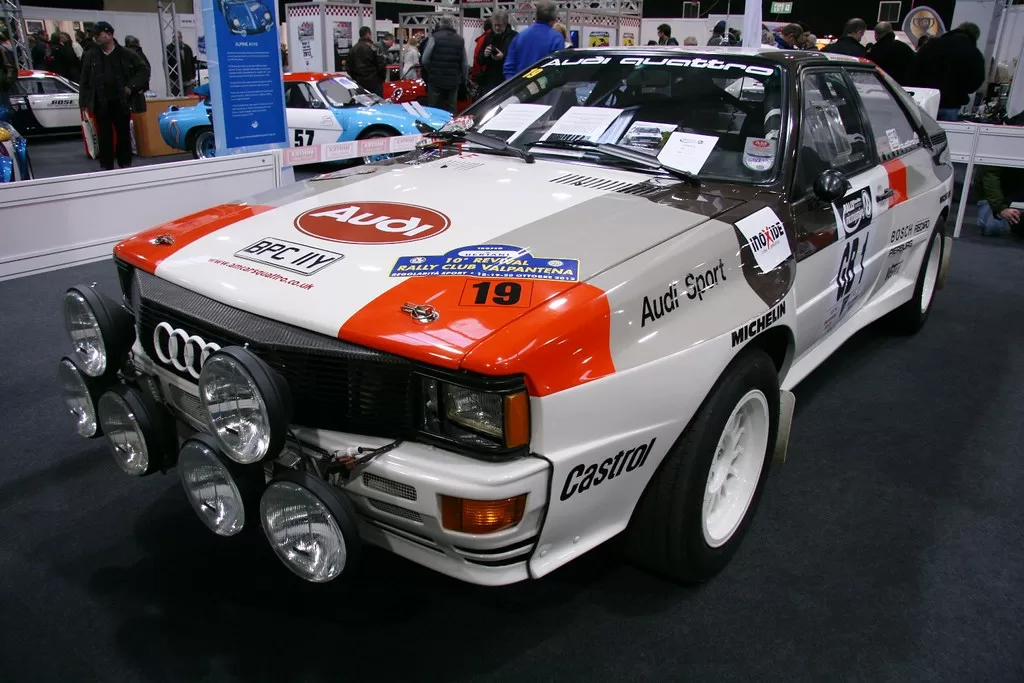 Permanent all-wheel drive helped put the power down, with a 40:60 front/rear torque split. Wider wheel arches covered suspension upgrades including stiffer springs and dampers. Front and rear anti-roll bars improved handling for racing.
With its racing upgrades, the Quattro A1 could reach 162 mph and hit 60 mph in just 5.7 seconds – fast pace for the time. The interior was spartan apart from Recaro seats and auxiliary gauges displaying turbo boost and oil temp. Ultimately, the Quattro A1 did its job, as Audi dominated Group B racing thanks to this homologation special coupe.
Audi Quattro A1 Rarity Today
With such a minuscule production run confined to the 1984 model year alone, the Quattro A1 is incredibly rare today. Audi reportedly built just over 200 road cars, though the exact number is unknown. With heavy rally car use, accidents, and aging, fewer than 50 Quattro A1s are believed to still exist.
Pristine examples command over $250,000 at auction due to extreme collectability. Even modified A1s or those requiring restoration fetch well over $100,000. For Audi fans and Group B homologation enthusiasts, the Quattro A1 represents the pinnacle of rally-bred performance.
Legacy Of Audi Quattro A1
While brief, the Quattro A1's legacy looms large as the car that dominated rallying for Audi. Drivers like Walter Röhrl and Hannu Mikkola won race after race in the fearsome Audi Sport Quattro S1 derived from the Quattro A1. Audi won the constructor's title in 1982 and 1984, cementing the Quattro's reputation.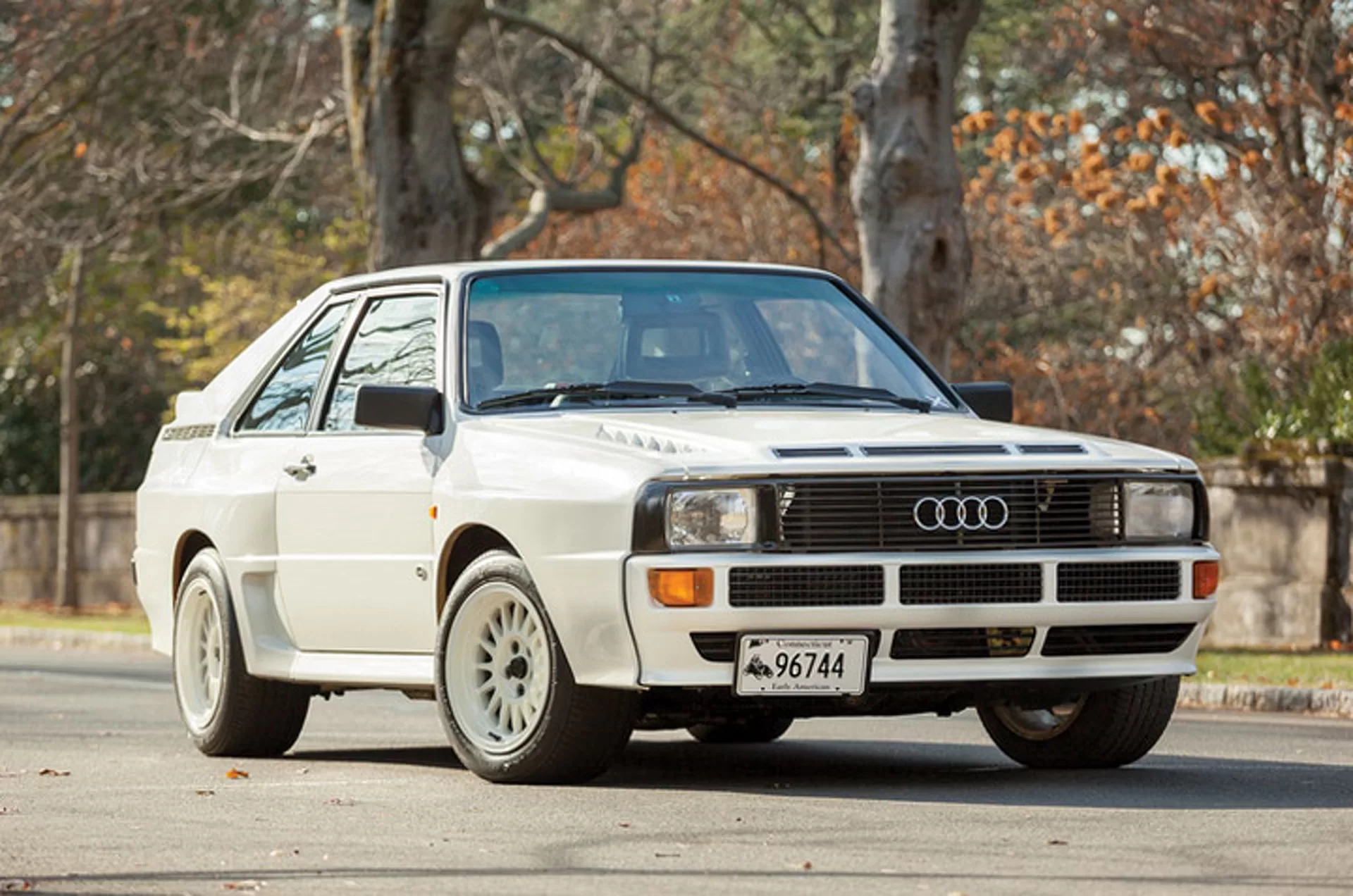 Today, the Quattro A1 stands as one of the most important homologation specials ever created. It links Audi's storied motorsports heritage with their production cars. For automotive enthusiasts, the ultra-rare Quattro A1 is an automotive legend.