Reading Time:
3
minutes
Focus ST Rally car stands as one of the most popular hot hatches worldwide blending practicality with seriously quick pace. But beyond twisting backroads, Ford and privateers have further cultivated the Focus ST's performance pedigree through rally racing success since its launch in 2004.
Equipped with grip-maximizing differentials and beefed-up turbocharged engines, multiple iterations of the Focus ST have tackled the world's rally stages with wonderful results no front-driver should match. Let's examine the Focus ST's rally feats defying the odds.
Early Potential in Rallycross
Even in mild production trim, the 2004 Focus ST's responsive chassis showed promise for competition. Ford first entered the front-drive Focus ST in European Rallycross, a condensed dirt and tarmac circuit format.
With all-wheel drive systems banned to contain costs, Rallycross proved a great equalizer as 2WD cars could compete for victories. The agile Focus ST quickly adapted to alternating between slippery loose dirt and paved sections. With over 200 hp on tap from the turbo 2.0L engine, the stock Focus ST won events outright over meatier machinery.
Establishing Momentum in Stage Rallying
Bolstered by Rallycross feats, Ford homologated the Focus ST for national and international stage rally events under Group N rules. Now equipped with a limited-slip differential, steel skid plates, and uprated suspension components cribbed from the Ford Racing catalog, the Focus ST grew into a proven threat on loose surfaces.
In the mid-2000s, Focus ST campaigns claimed numerous FIA 2WD and Group N victories on both gravel and tarmac rallies continent-wide. Drivers praised the Focus ST's precision and front-end bite allowing committed corner entry speeds despite only two driven wheels.
Further Evolution for the Focus RS
As the second generation Focus ST launched in 2009, Ford aimed higher. Now working with respected rally tuning firm M-Sport, the mission was evolving the Focus into a 4WD WRC challenger – the Focus RS WRC. But before tackling WRC, M-Sport used the potent Focus RS to dominate the lower FIA Super 2000 class.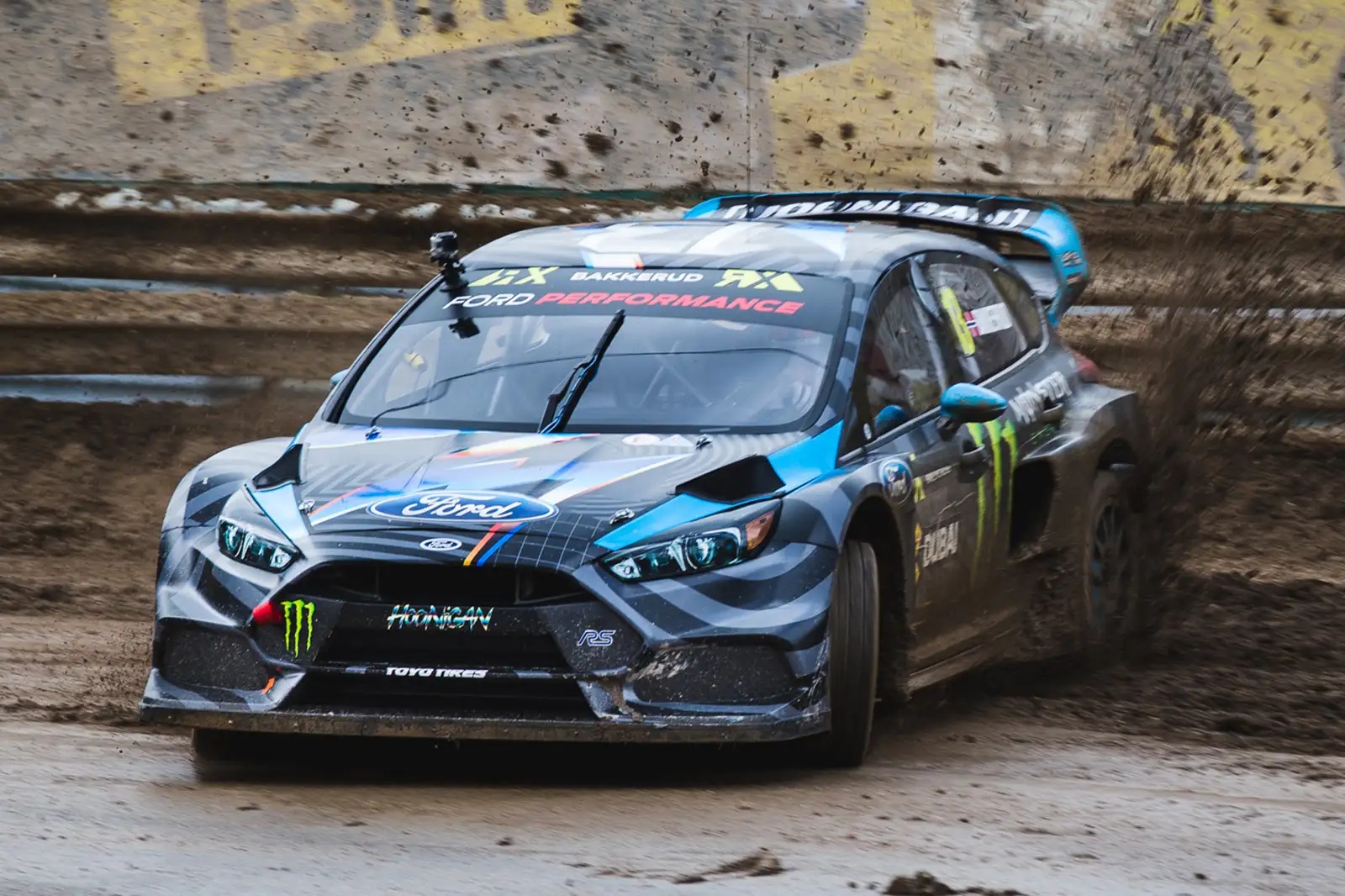 With all-wheel drive traction, limited slip differentials, and an upgraded 2.0L EcoBoost turbo engine making over 310 hp, the Super 2000 Focus RS proved devastatingly quick in Europe. Victory at Wales Rally GB in 2010 cemented the transformed Focus's arrival as a rally threat in multiple drive configurations.
Why The Focus Excels in Rallying
Several attributes make the Focus ST shine as an unlikely rally winner:
Strong, high revving, and efficient turbocharged engines maintain power even at high altitudes.
Precisely tuned suspension by Ford's engineers unitizes the chassis in all conditions.
Superb weight distribution from the front-drive platform keeps the rear planted under acceleration.
Short wheelbase allows rapid changes of direction on tight rally roads and circuits.
Available affordable parts like limited slip differentials and beefed-up components make modification easy.
Both in roadgoing trim and fully prepped rally builds, the Focus platform reveals impressive strength under pressure. Ford's expertise extracts serious performance on varied surfaces.
 Focus ST Rally car As A Legacy
While the Focus rally program scaled back once Ford withdrew from the WRC, the ST and RS models firmly established Ford's hottest hatch as a legitimate rally threat. By maximizing traction, power consistency, and chassis balance within the regulations, Focus overcame expectations for front drivers.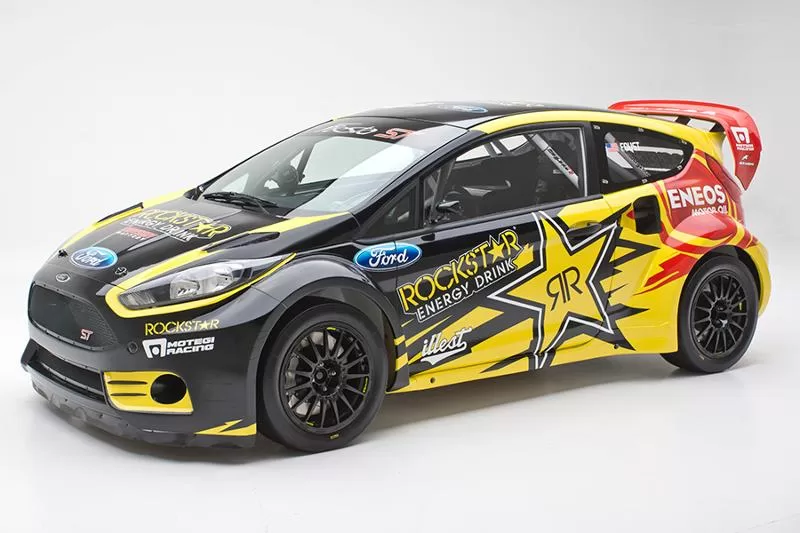 Both in Rallycross and stage rallying, clever engineering translated its innate capabilities into racing success. For Ford fans, the Focus ST and RS giant-killing ways represent a special moment when Ford reached the summit of front-drive performance. It pushed boundaries many thought unbreakable, and did so as the underdog.